'Disposable': DeSantis' Disgruntled Ex-Aides Formed A Support Group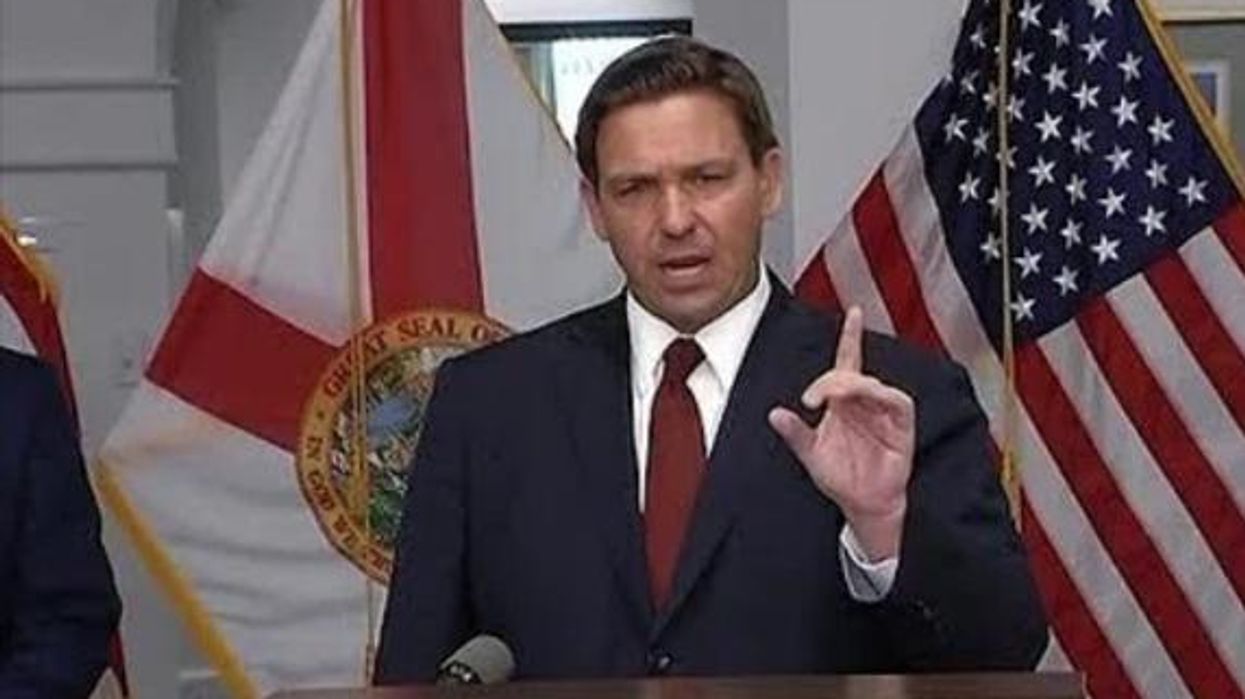 As Ron DeSantis' presidential campaign continues to crumble amid reports of massive spending, dropping donors, plunging poll numbers, staff firings and a leadership shuffle, it turns out this is just par for the course for the Florida Republican governor and former U.S. Congressman.
Calling it an "existential crisis," TIME reports, "the latest staff shakeup isn't an anomaly within the arc of DeSantis' career. It's part of a larger pattern of a politician who has struggled to maintain a core group of trusted advisers or loyal employees."
"During his five years in Congress, his office had one of the highest turnover rates in the House," reveals TIME's Eric Cortellessa. "No employed member from his victorious 2018 gubernatorial campaign team is working in a senior role on his 2024 presidential race."
He also delivers a damning detail: When DeSantis moved from a Capitol Hill office in Washington, D.C. to the governor's mansion in Tallahassee, "things didn't change."
"In his first term," as governor, "he fired staffers with enough regularity that some formed an emotional support group, according to a 2021 Politico report. Now, DeSantis is shedding staff only two months into his bid to beat out former President Donald Trump for the Republican nomination."
That 2021 Politico story reveals DeSantis "left behind a trail of former disgruntled staffers and has no long-standing political machine to mount a national campaign, DeSantis vets say."
"We talked to a dozen or so onetime aides and consultants to the Florida governor, and they all said the same thing: DeSantis treats staff like expendable widgets," Politico added. "He largely relies on a brain trust of two: himself and his wife, Casey DeSantis, a former local TV journalist."
"A 'support group' of former DeSantis staffers meets regularly to trade war stories about their hardship working for the governor. The turnover in his office and among his campaign advisers is well known among Republicans: In three of his five full years in Congress, he ranked in at least the 70th percentile in terms of highest turnover in a House office, according to data compiled by Legistorm. In the governor's office, he has only two staffers who started with him when he was a junior member of Congress."
One possible reason for DeSantis' high staff turnover: "DeSantis often blames his staff for his own blunders, we're told. After DeSantis went on Fox News in 2018 and implored Florida voters not to 'monkey this up' by supporting his African American Democratic opponent for governor, he and his wife chewed out his campaign staff for not cleaning up the mess, according to three former staffers. Shortly after, DeSantis brought in a whole new group of advisers."
"DeSantis directed the Florida Republican Party leader to fire a party official who had cancer," Politico added, while also previewing what has become DeSantis' now-well-known awkwardness and less-than-desirable social skills.
"Aides would lure DeSantis to staff meetings with cupcakes, saying that it was a colleague's birthday to get him to attend. In the gubernatorial primary, DeSantis visited his campaign headquarters just a couple of times. On election night, he entered the war room after his win and remarked, 'Wow, I didn't know this many people worked for me,' according to four former staffers."
One former staffer added, "Loyalty and trust, that is not a currency he deals in."
"It's him and Casey," they said. "But everyone else is like a disposable piece of garbage."
Reprinted with permission from Alternet.