Why DeSantis Can't Snatch Disney's Special Tax District
@alexvhenderson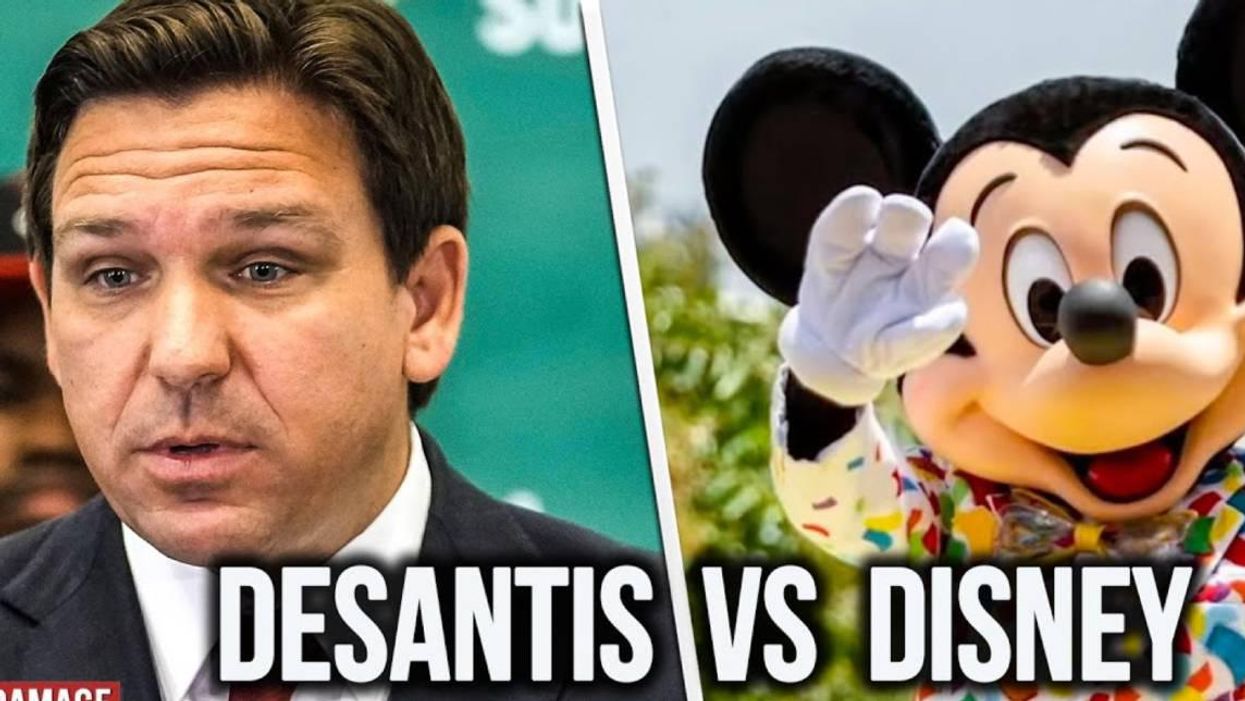 Youtube Screenshot
For 55 years, Disney had a special tax/business arrangement in Florida. But that arrangement has been ended by Gov. Ron DeSantis, who was determined to get back at Disney for voicing its opposition to the controversial Parental Rights in Education Act of 2022, a.k.a. the "Don't Say Gay" law. And according to Miami Herald reporter Mary Ellen Klas, Disney addressed its investors in a statement posted on April 21.
Disney, Klas reports, has told its investors "that it would continue to go about business as usual."
Klas explains, "The statement, posted on the website of the Municipal Securities Rulemaking Board on April 21 by the Reedy Creek Improvement District, is the only public statement Disney has supplied since lawmakers unleashed their fury over the company's vocal opposition to the Parental Rights in Education law, also known as the 'Don't Say Gay' bill. The statement, first reported by WESH 2, quotes the statute, which says, in part, that the 'State of Florida pledges.... it will not limit or alter the rights of the District.... until all such bonds together with interest thereon.... are fully met and discharged.'"
In its April 21 statement, Disney writes, "In light of the State of Florida's pledge to the District's bondholders, Reedy Creek expects to explore its options while continuing its present operations, including levying and collecting its ad valorem taxes and collecting its utility revenues, paying debt service on its ad valorem tax bonds and utility revenue bonds, complying with its bond covenants and operating and maintaining its properties.''
Attorney Jake Schumer has said that the State of Florida has a contractual obligation not to interfere with the Reedy Creek Improvement District until the bond debt is paid off. Schumer told the Herald that the State of Florida "simply can't go forward under the contract clause" and "would have to pass something to address this."
According to Klas, Scott Randolph — tax collector for Orange County, Florida — "agrees with Schumer that the only way for the state to dissolve Disney's special district is for the debt to be assumed by the county government."
Randolph told the Herald, "Orange County gets Reedy Creek's assets, debts and obligations…. Unless they want to cut services and cut spending elsewhere, they're going to have to find a way to absorb $163 million."
Reprinted with permission from Alternet.