Endorse This! Floridians Release 'Thank You, Ron Desantis' Spoof Ad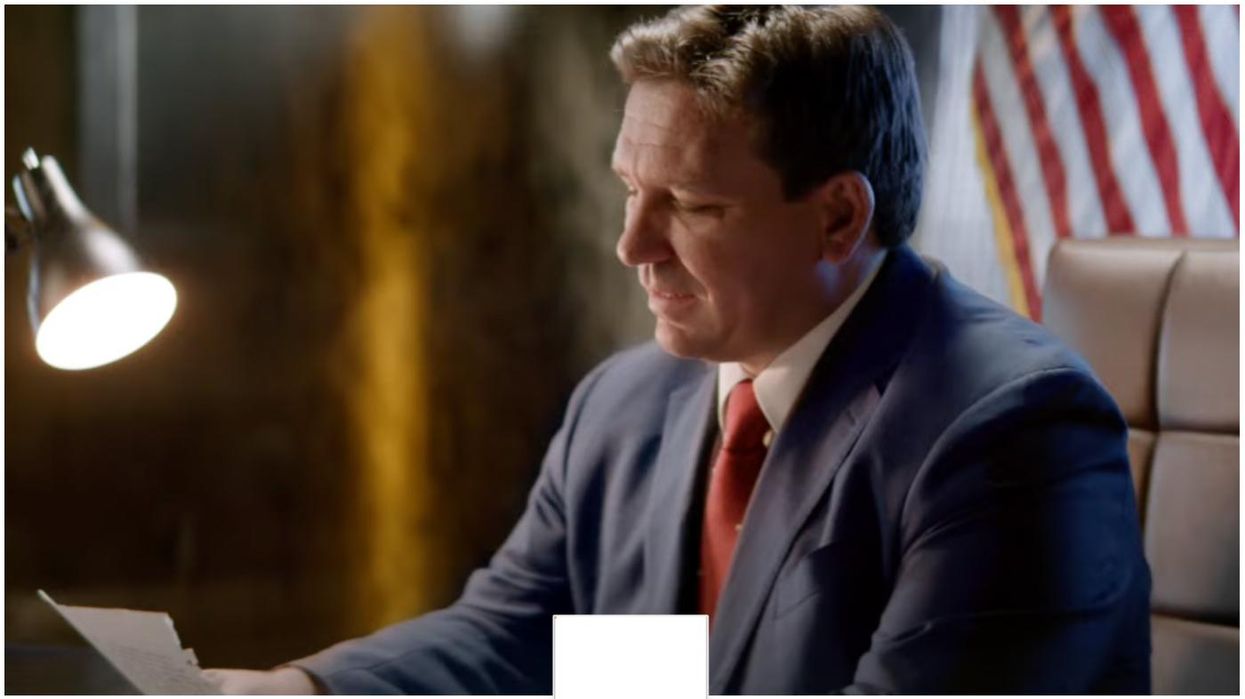 Image via Twitter
Florida Gov. Ron Desantis recently released a narcissistic ad in which the right-wing dolt reads letters supposedly thanking him for everything he's done for the state. It's genuinely cringeworthy.
Now a group of concerned Floridians has released an update that more accurately captures the full range of sentiment toward DeSantis. The one-minute ad blasts DeSantis' transphobic legislation, attacks on peaceful protest, and his whiny tone of victimization.
DeSantis routinely suppresses free speech and bans journalists from his town halls. All the more reason to share this withering spoof.
Watch the Ad parody below: