Elite Cities Should Share The Wealth (And Crowding) With Others
@FromaHarrop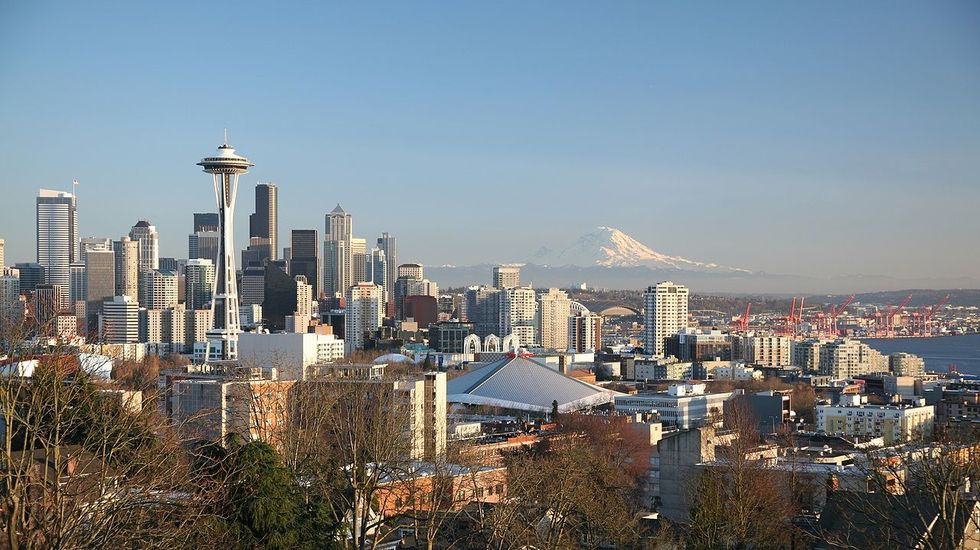 Reprinted with permission from Creators.
As Seattle ascended into the club of superstar American cities, its housing became expensive and its streets congested. That's the price of success. These factors helped prompt Amazon.com to announce plans to build a second headquarters somewhere else in North America.
This move could herald a neat solution for cities seeking choice jobs and for those burdened by crowding and astronomical rents. In this vast continent of ours, it's crazy to shoehorn so much ambition, innovation and technical prowess into New York, San Francisco and a handful of other coastal cities.
For the "elite" cities, sharing the growth would reduce pressure to tear down their beloved neighborhoods to build forests of soulless towers — all in the name of improving affordability. That's the "remedy" pushed by developers and foes of zoning, historic preservation and sane urban planning.
The explosive growth of New York City's population has driven the subway system to near breakdown. Some see congestion pricing — charging new fees to drive into midtown Manhattan — as a fix for perpetual gridlock. That would encourage more people to use the subways, the argument goes (but see two sentences above).
Get this. New York has just "upzoned" the Midtown East business district to allow the construction of at least 16 new office towers. That would bring 28,000 more workers to the area. Things have gotten so crowded the city is removing some subway seats to pack in more people.
Companies increasingly demand urban settings where people bounce ideas off one another and younger workers congregate. But there are fine urban settings far from the coasts, and employers are going to them. Denver and Phoenix, for example, have become magnets for finance companies strained by the high costs of San Francisco.
Amazon's casting call included some specifications. The city's population must exceed 1 million. The site must have access to public transportation and be near a university and international airport.
Amazon has its hand out for tax breaks and assorted public subsidies. Waving 50,000 good new jobs should bring out a good number of eager contestants.
Cities cited as likely finalists include Columbus, Denver, Nashville, Phoenix, Raleigh, San Antonio and Toronto. (Remember they said "North America.") A few may want for artisanal bakeries and curated wine lists, but add 50,000 tech workers to the mix and watch the urban amenities grow.
As for those left behind in the elite cities, they too have reasons to welcome seeing some of the people headed for other destinations. After all, the cure for very high housing prices isn't just more supply; it's less demand for housing.
And that would take some pressure off their middle- and working-class neighborhoods. Their low buildings often occupy the sites developers most covet.
Some cities are already densely developed. Those on the coast couldn't grow gracefully even if they wanted to, because they are hemmed in by oceans and such. Other cities, particularly the ones prone to sprawl, could benefit from added density. And their older housing stock close to downtown might need the loving attention of newcomers.
In the meantime, let's put in a good word for smaller cities that don't meet Amazon's size standard. There's evidence that some young, educated people are moving back to the devastated Rust Belt cities their families abandoned, places like Youngstown, Ohio. Love of place draws them, not expectation of high pay. But wouldn't companies value having employees like them?
Let's see whether Amazon's move kicks off a trend to create a second power center outside the superstar city of a company's birth. It would make so much sense, both for cities burdened with too many people and for those wanting more.
Follow Froma Harrop on Twitter @FromaHarrop. She can be reached at fharrop@gmail.com.To find out more about Froma Harrop and read features by other Creators writers and cartoonists, visit the Creators webpage at www.creators.com.