Elizabeth Warren Has Jared Kushner In Her Crosshairs
@AlterNet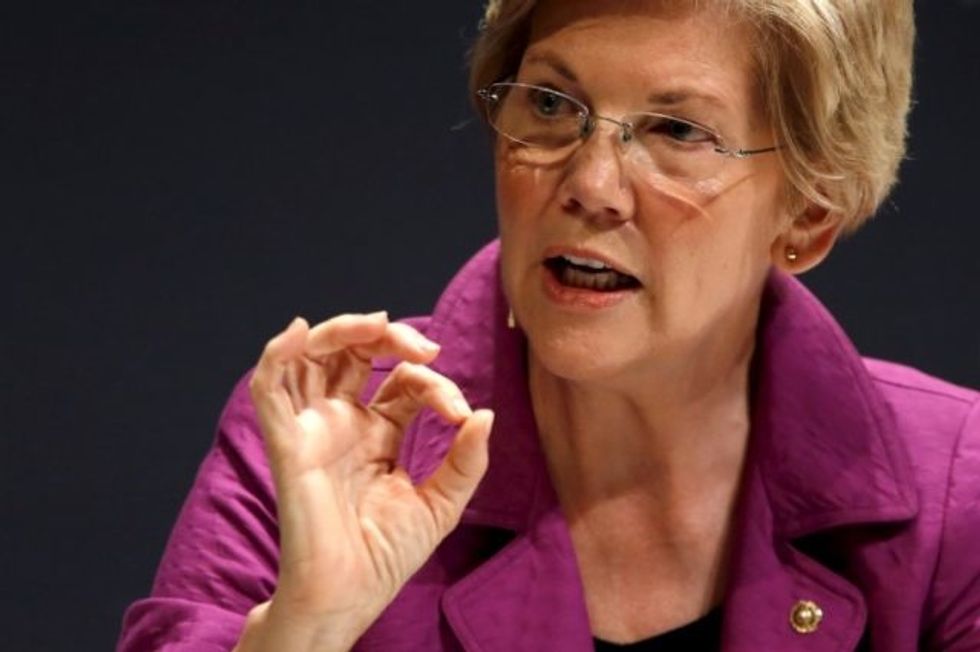 Reprinted with permission from AlterNet.
By Jessica Corbett / Common Dreams
As President Donald Trump's son-in-law and senior adviser Jared Kushner faces mounting scrutiny about conflicts of interest regarding his family real estate business and his role in government, Sen. Elizabeth Warren (D-Mass.) is spearheading a congressional inquiry into half a billion dollars in loans that Kushner's company received after he met with finance executives at the White House.
In a pair of letters first reported by Politico, four members of Congress—Warren, Rep. Elijah Cummings (D-Md.), Sen. Tom Carper (D-Del.), and Sen. Gary Peters (D-Mich.)—demand that the lenders, Apollo Global Management (pdf) and CitiBank (pdf), provide records and information about the loans to Kushner Companies, of which Jared Kushner remains a part-owner, no later than March 20.
The loans—$184 million from Apollo and $325 million from CitiBank—and details of the White House meetings were revealed in a New York Times report earlier this month. While representatives for all three businesses and Kushner's attorney denied any wrongdoing, the report has raised concerns among ethics experts, including former White House counsels.
"Federal ethics laws prohibit federal employees from profiting from their government service, and Mr. Kushner's refusal to fully divest from his financial holdings raises questions in light of his actions as a senior adviser to President Trump," the lawmakers wrote, emphasizing that "it would be a serious matter if [the loans] resulted in a violation of federal ethics laws."
The letters to the lenders, dated Thursday, summarize the available reporting on each loan as well as the growing concerns about Kushner's business dealings, and also request the following:
A list of all loans made by each lender to Kushner Companies or any entity affiliated or partnered with Kushner Companies;
A list of all meetings with Jared Kushner in which each lender's employees or representatives participated, in person or by telephone;
All documents and communications related to any loans discussed, negotiated, or made by each lender to Kushner Companies or any entity affiliated or partnered with Kushner Companies; and
A detailed list of all sources of debt financing for the two major loans reported on by the Times.
This week, the four lawmakers have also sent multiple letters (pdf) to White House deputy counsel and designated agency ethics official Stefan C. Passantino requesting further information about Jared Kushner's compliance with conflict of interest laws, current financial holdings, and details regarding any situations in which Kushner recused himself from advisory duties based on potential conflicts.
"Ethics expert Kathleen Clark stated that 'the public should have information about what types of matters Kushner is going to have to recuse from,' as well as the 'mechanism' the White House will use 'to ensure that Kushner will not participate in matters that affect his retained financial interest,'" the lawmakers noted. "We agree."
Jessica Corbett is a staff writer for Common Dreams. Follow her on Twitter: @corbett_jessica.