Emails Reveal Smear Plot Against State Department Official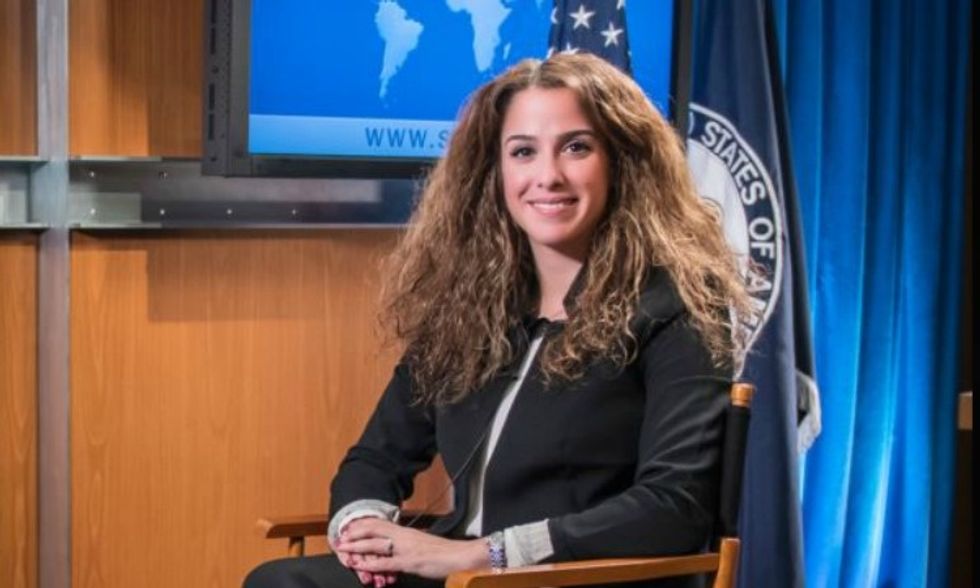 Reprinted with permission from Shareblue.com
Secret emails showed the Trump administration exchanging information from extremist websites as part of a campaign to purge a loyal civil servant, Sahar Nowrouzzadeh, because of her Iranian heritage.
The Trump administration plotted the removal of a career civil servant with expertise on Iranian nuclear issues, newly uncovered emails now reveal.
Following the lead of smear artists at conservative propaganda sites, the Trump administration tried to oust Sahar Nowrouzzadeh, an expert working at the State Department on Iranian issues. She also may have been targeted for this harassment due to her ethnicity, which would violate federal anti-discrimination laws.
Nowrouzzadeh first joined the department under George W. Bush in 2005, but after the fringe site Conservative Review described her as an Obama loyalist who was "burrowed into the government," the Trump team began to panic.
Negative stories about her were published by Breitbart, the white supremacist site formerly operated by Trump insider Steve Bannon.
Emails showed that Nowrouzzadeh feared for her safety while the Trump team circulated smears about her.
A whistleblower has now released the emails containing the smears.
Congressional Democrats have written a letter to White House chief of staff John Kelly and Deputy Secretary of State John Sullivan demanding documents and related communication from the period in question.
Reps. Elijah Cummings (D-MD) and Eliot Engel (D-NY) have described the attacks on Nowrouzzadeh's character as " extensive, blunt, and inappropriate."
Former House Speaker Newt Gingrich, an unabashed Trump fan, sent emails to then-Secretary of State's chief of staff complaining about Nowrouzzadeh. Politico notes that cache of emails "show that State Department and White House officials repeatedly shared" false information about the expert.
The emails falsely claimed that she cheerleaded President Obama, "was born in Iran," and wept after Trump won the election.
After the bigoted and threatening emails were exchanged, Nowrouzzadeh was reassigned within the department. When asked at the time if she had been forced out, State Department officials lied to Politico and said the change in status was "a perfectly normal occurrence."
Paranoia reigned supreme among the Trump loyalists, the emails reveal. They described other career staffers at the State Department as "a leaker and a troublemaker," and as a "turncoat."
Politico noted that many Trump officials saw career staffers as part of a so-called "deep state" determined to sabotage the administration. That echoes the paranoid conspiracy Trump himselfadopted from extremist radio host Alex Jones.
Many civil servants serve under both Democratic and Republican administrations, and their positions are nonpartisan. Presidents of both parties have often relied on their expertise for guidance on key issues, like international diplomacy.
Traditionally, these officials have been left in place to ensure that party aside, American leaders are fully informed and briefed on global events.
As Trump has pushed to hollow out agencies like the State Department, loyalty to Trump and not experience or knowledge, have often become what is valued above everything else.
The shameful handling of Nowrouzzadeh, after her 12 years of service to America, highlights what the incompetence and bigotry of the Trump administration has done to American government.
It sends an explicit message that certain cultural backgrounds are being valued over others, and that loyalty to Trump, not to the country, is being prioritized.