Emails Show Corsi Served As Trump Wikileaks Connection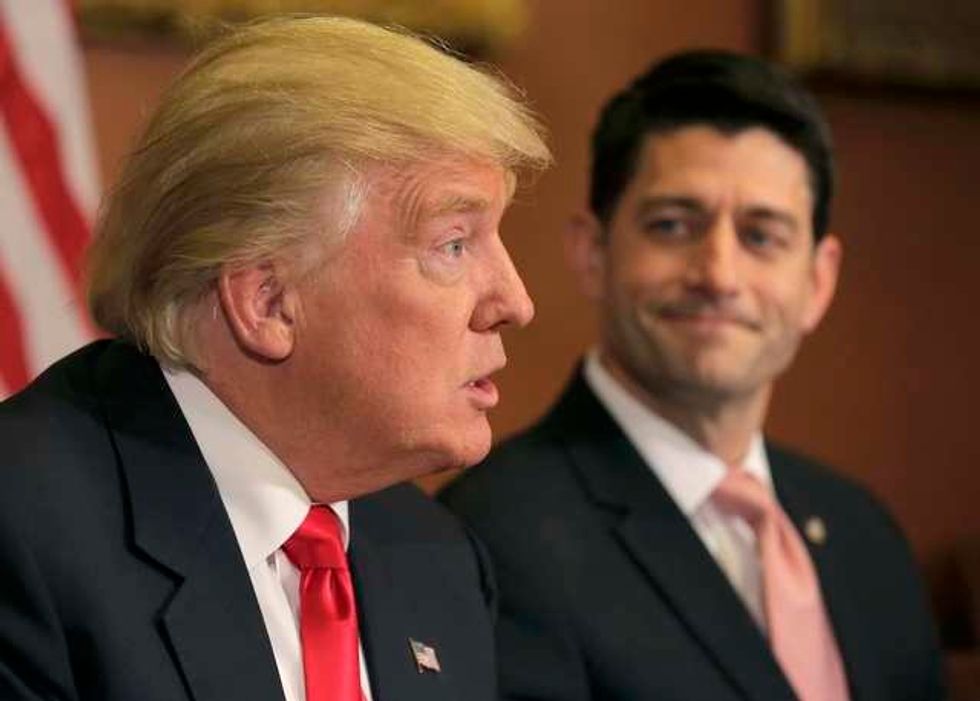 Reprinted with permission from AlterNet.
New emails published by NBC News are blowing major holes in the stories of major figures in the Russia investigation — even though the figures themselves don't seem to see it this way.
Jerome Corsi, formerly of the conspiracy outlet InfoWars, sent an email to Roger Stone, an ally of President Donald Trump, in early August 2016 forecasting the coming email dumps from WikiLeaks that were meant to harm Hillary Clinton's campaign, NBC news revealed.
"Word is friend in embassy plans 2 more dumps," Corsi reportedly wrote to Stone on Aug. 2, 2016. "One shortly after I'm back. 2nd in Oct. Impact planned to be very damaging."
"Friend in embassy" refers to Julian Assange, the founder of WikiLeaks, according to court documents NBC News said it reviewed containing the emails.
This email came after Stone allegedly wrote to Corsi in July to say, "Get to (Assange) [a]t Ecuadorian Embassy in London and get the pending (WikiLeaks) emails."
Corsi has told federal investigators that he didn't comply with Stone's request, but Mueller's team believes this was a lie. NBC News obtained a draft of a plea agreement Mueller allegedly sent Corsi to admit to this lie, which Corsi had previously reported, but he has turned down the offer.
Corsi said that he didn't lie, but he mistakenly forgot that he followed up on the request. He also says that his information about WikiLeaks' future email drops was not the result of insider knowledge but based on deductions made from the public evidence. (Stone, too, has denied that he had a direct path to communicating with Assange.)
"Why did I think they were coming out in October? Because I said to myself if I had these emails I'd use them as the October surprise," Corsi said NBC News. "And why did I think they would come out serially, drip by drip? Because Assange is very strategic. He understands the news cycle."
But this explanation makes little sense of the emails themselves. Corsi's reference use of the phrase "word is" suggests something that he directly heard about from a source, not his own personal assessment of the evidence. He's also very specific about when he believes the emails will be released — on Oct. 2. This date turned out to be a few days premature, but it's much more specific than one would expect if someone was just offering their best guess, rather than using direct or indirect information.
Many have noted that Corsi, like Manafort, appears to be acting extremely recklessly with regard to the Mueller probe. Why not take a guilty plea when it appears prosecutors have clear evidence of wrongdoing?
One possibility, which others have raised regarding Manafort, is that Corsi is confident he can get a pardon from Trump — perhaps because he has received an explicit guarantee. Like Manafort, Corsi appears to have lawyers who have been working with Trump behind the scenes. If it's true that Corsi or others have been promised or offered a pardon in exchange for keeping quiet in the Mueller probe, this development could open up a whole new front in the investigation into obstruction of justice.
Cody Fenwick is a reporter and editor. Follow him on Twitter @codytfenwick.