Embarrassed US Military Leaders Apologizing For Trump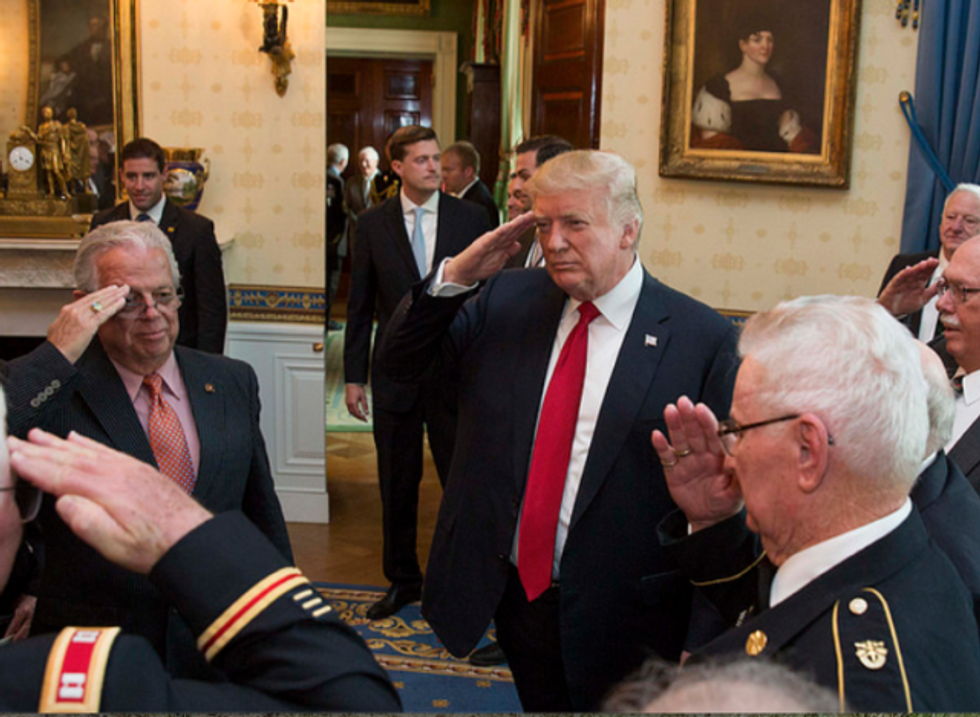 Reprinted with permission from AlterNet.
President Donald Trump's decision to withdraw U.S. troops from war-torn Syria has drawn criticism from both Democrats and Republicans, although some paleoconservatives on the right (including Patrick Buchanan and Sen. Rand Paul of Kentucky) have applauded the move. Meanwhile, in Syria, Gen. Mazlum Kobane (who heads the Syrian Democratic Forces coalition) is saying that U.S. military leaders are "embarrassed" and "apologizing" because of Trump's decision.
Kobane told NBC News that U.S. troops "didn't expect this decision. It's out of their hands, and they are constantly apologizing for it."
Together, American forces and Kurdish fighters in Syria have been battling the terrorist organization ISIS (Islamic State, Iraq and Syria), and when Trump announced his decision to withdraw troops, he insisted that the U.S. had "defeated ISIS" in that Middle Eastern country. But ISIS has claimed responsibility for a January 16 suicide attack in Manbij, Syria that killed 19 people, including four Americans.
Kobane asserted that he considered U.S. troops and Kurdish-led fighters "brothers in arms" against ISIS in Syria and now views withdrawal as "an insult, a breach of credibility and a broken promise." The Syrian Democratic Forces includes roughly 65,000 U.S.-backed anti-ISIS fighters.
Kobane is worried about what the Turkish government will do to Kurdish fighters in Syria if U.S. forces pull out. The Syrian Democratic Forces includes the People's Defense Units or YPG, a predominantly Kurdish militia—and while Turkish President Recep Tayyip Erdogan shares the Syrian Democratic Forces' disdain for ISIS, he opposes YPG and considers it an affiliate of the separatist Kurdistan Workers Party or PKK. Erdogan regards Kurdish separatism as a security threat for Turkey.
On January 6, National Security Advisor John Bolton vowed that U.S. forces wouldn't withdraw from Syria until Erdogan promised that Turkey would not attack Syria's Kurdish fighters.