Embattled Sterling Sued By Woman For Discrimination
@AFP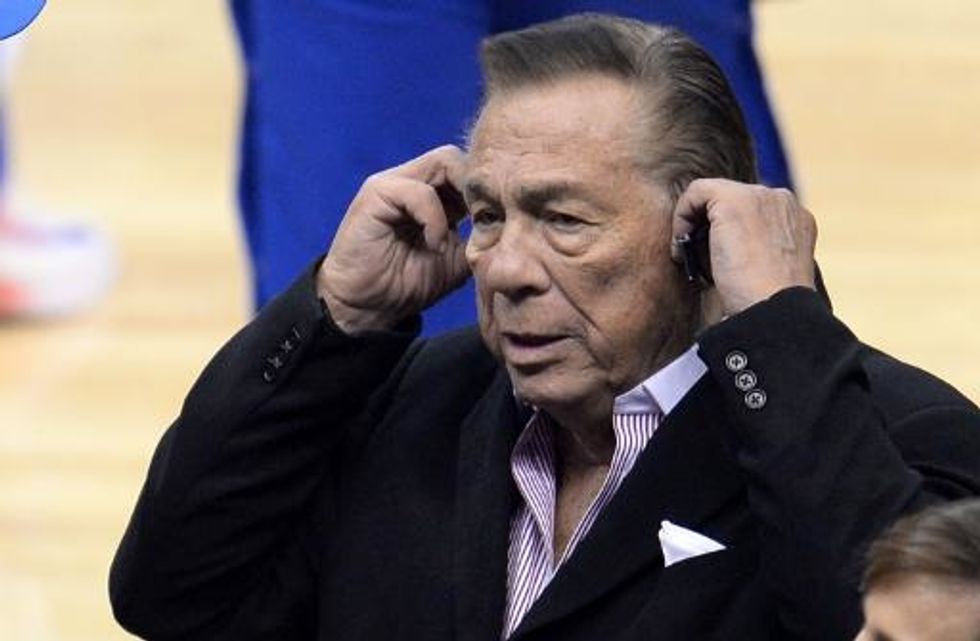 Los Angeles (AFP) – Los Angeles Clippers owner Donald Sterling is facing new accusations of racism and claims of sexual harassment in a lawsuit filed by a woman once employed as his personal assistant.
The complaint filed on Monday in Los Angeles County Superior Court alleges that Sterling fired Maiko May King as his personal assistant and caretaker in May because she objected to the "steady stream of racially and sexually offensive comments" he made to her.
The suit, in which King is represented by attorney Gloria Allred, comes after Sterling was banned for life and fined $2.5 million by NBA Commissioner Adam Silver over racially charged remarks that sparked outrage when they became public.
The NBA was taking steps to oust Sterling as an owner when his wife, Shelly Sterling, struck a deal last week to sell the Clippers to former Microsoft chief executive Steve Ballmer for $2 million.
That deal must still be approved by the NBA board of governors.
According to the complaint, King was romantically involved with Sterling from 2005 through 2011, working for the Donald T. Sterling Corporation.
During that time King, who was married to a black man and had two children, argued with Sterling "about his racist views," the lawsuit says, adding that Sterling once asked her "Why would you bring black people into the world?"
Sterling and King broke up in 2011, but when King's father died in 2013 she reached out to Sterling, and began working for him again, performing such tasks as taking the 80-year-old real estate tycoon to doctor appointments and accompanying him to business meetings.
However, the suit alleges that Sterling failed to live up to his agreement to pay her $10,000 a month and "dangled money only if she would have sex with him."
King also alleges that Sterling would humiliate her by groping her in public, creating "an intimidating, oppressive, hostile and offensive work environment based upon sex."
Bobby Samini, a lawyer acting for Sterling, said in a statement the lawsuit was "baseless."
"She was never employed by Donald Sterling. Her claim was obviously prompted by opportunistic motives."
AFP Photo/Robyn Beck