The Emergency Room Is No Place For Routine Care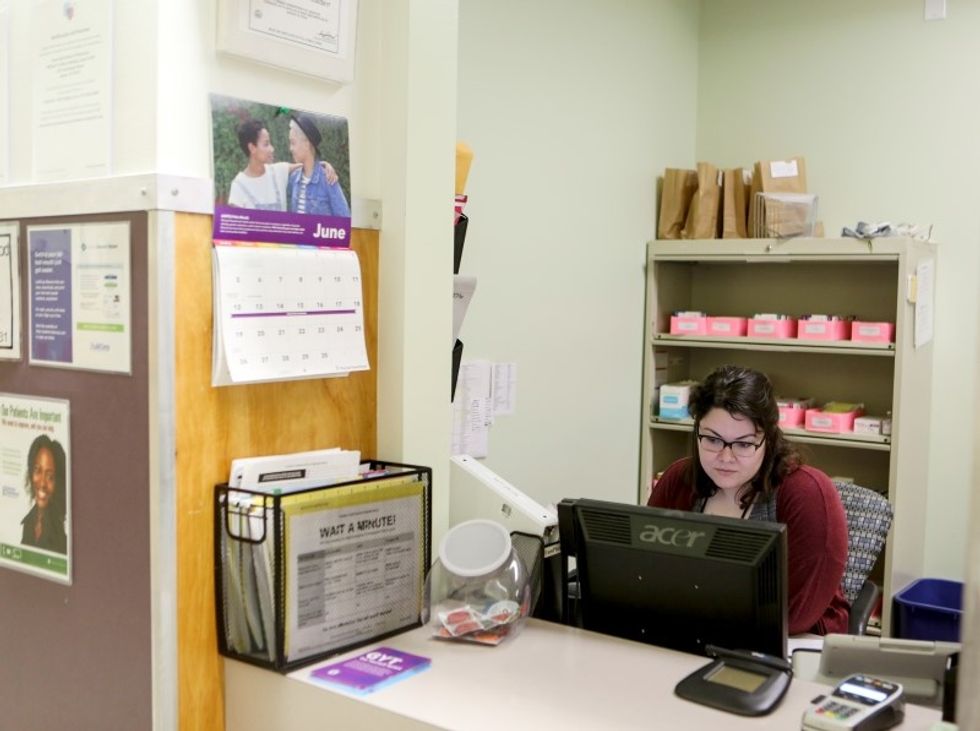 Reprinted with permission from MediaMatters .
Right-wing media attempted to pacify the millions of Americans who would lose their health insurance coverage if the American Health Care Act (AHCA) becomes law with the absurd notion that people do not need insurance to receive access to health care via the emergency room. In reality, laws requiring hospitals to treat patients regardless of their ability to pay apply only to emergency care to stabilize a patient; they do not constitute a mandate to provide all of a patient's routine health care needs.
Right-wing media have attempted to defend Republicans in the House of Representatives who voted for the AHCA — a previous version of which was expected to strip health insurance coverage from up to 24 million Americans — by pushing the misleading idea that those without medical coverage can just go to the emergency room. On the May 7 edition of Fox Broadcasting's Fox News Sunday , former Republican Speaker of the House Newt Gingrich dismissed late-night comedian Jimmy Kimmel's heartfelt plea that no child should go without health care on account of their family's finances, denouncing what he called the "mythology of the left" and claiming hospitals will treat a sick person regardless of their ability to pay. On the May 8 edition of Fox News' Happening Now , The Blaze's Lawrence Jones pushed the same narrative that those without health insurance can access care at emergency rooms when he attempted to defend Rep. Raul Labrador's (R-ID) comments at a town hall that "nobody dies because they don't have access to health care." This narrative even made it's way onto the May 9 edition of MSNBC's Morning Joe , where host Joe Scarborough claimed that "we already have universal health care coverage; the problem is that so much of it is driven by emergency room visits."
Hospital emergency rooms have been required to provide care for the uninsured since the Emergency Medical Treatment and Labor Act (EMTALA) was enacted in 1986, but the provider is required only to "stabilize a patient within its capacity." EMTALA does not mandate that a hospital provide full medical treatments to an uninsured patient, only that "patients receive appropriate emergency care." Aaron Carroll, a professor of pediatrics at the Indiana University School of Medicine, explained in a blog post that EMTALA requires only treatment of an emergency situation, not provision of the regular life-saving treatment necessary for many illnesses, such as diabetes:
Over 25 million people in the United States have diabetes, requiring regular access to medication to stay alive. They can't get insulin in an emergency room. They can't get needed eye exams or kidney function tests in the emergency room. They can't get a checkup in the emergency room. But once they go into hypoglycemic shock or once their feet become gangrenous, then they can get examined and treated. Does that sound like access to health care?
Emergency rooms are designed to treat emergencies, not provide care for all health conditions, and they are a costly alternative to seeking treatment at a doctor's office for a minor illness or injury. Since the passage of Affordable Care Act (ACA), more low-income Americans have had access to health insurance and, with it, regular preventative services. In fact, states that accepted the ACA's expansion of Medicaid found new enrollees took advantage of this new access and were 62.9 percent more likely to visit a general care physician. Low-income Americans are now less likely to face crushing medical debt thanks in part to not having to bear the uninsured cost of emergency room visits and catastrophic care, which was the case for millions of Americans before the ACA became law. Dismantling the ACA, as columnist Michael Hiltzik explained in the Los Angeles Times , would put millions at risk of losing access to care and possibly facing medical bankruptcy once again.
During the May 8 edition of ABC's Jimmy Kimmel Live , Kimmel responded directly to Gingrich's absurd emergency room claims by explaining that emergency care is often just one part of a patient's treatment. Kimmel noted that his son has had "a dozen doctors appointments" since his initial emergency, along with numerous ancillary costs associated with his treatments, which "Newt forgot to mention." The back-and-forth between Gingrich and Kimmel became a story unto itself, and it was the subject of a panel segment on the May 9 edition of CNN's New Day , in which co-host Chris Cuomo reiterated that an emergency room is not the appropriate place to treat all of a person's health care needs: