Emissions Stall Amid Growth For First Time In 40 Years, IEA Says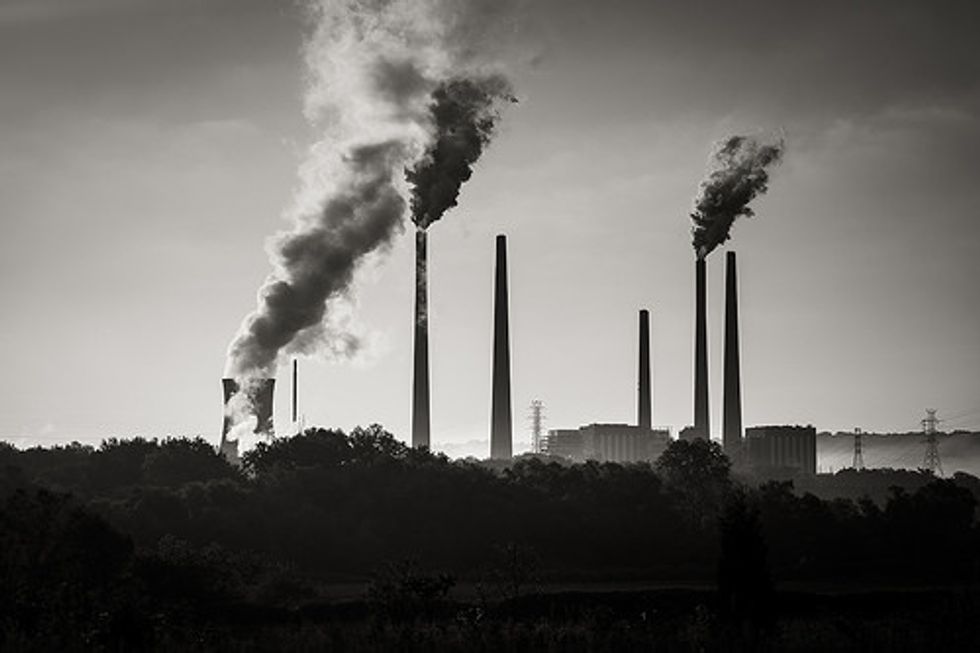 By Mathew Carr, Bloomberg News (TNS)
LONDON — Global emissions were unchanged last year, the first time that's happened amid economic growth in four decades, according to the International Energy Agency.
Carbon-dioxide emissions, which scientists say are responsible for climate change, were stable at 32.3 billion metric tons, even as the global economy advanced 3 percent, the Paris-based agency said Friday in a statement on its website, citing preliminary estimates. China, the world's biggest emitter, generated more of its electricity from renewable sources including hydropower, solar and wind and less from coal, the dirtiest fossil fuel, it said.
The preliminary data suggests efforts to slow climate change may be more effective than expected, the IEA said. United Nations envoys are holding a series of meetings through the end of this year to try to seal a global deal limiting greenhouse gases in the period after 2020 in a bid to prevent emissions from rising to a level scientists say will lead to irreversible climate change.
Last year's stagnation "provides much-needed momentum to negotiators preparing to forge a global climate deal in Paris in December: for the first time, greenhouse gas emissions are decoupling from economic growth," Fatih Birol, who takes over next year as executive director of the IEA, said in the statement.
The news is a surprise after coal prices fell last year, Bernadett Papp, an analyst at Vertis Environmental Finance Ltd. in Budapest, said Friday in an e-mailed response to questions. Front-year European coal dropped for a fourth year in 2014, dipping 20 percent in the fastest annual rate since 2008, according to broker data. The commodity has since declined a further 11 percent.
China's emissions last year fell 2 percent, the first drop since 2001, according to a Bloomberg New Energy Finance estimate based on preliminary energy demand data from China's National Bureau of Statistics. The world's second-biggest economy plans to cap carbon emissions by 2030 under an agreement between President Xi Jinping and U.S. President Barack Obama in November.
The Asian country aims to get 15 percent of its energy from renewable sources and nuclear by 2020, with the share of such fuels rising to 11 percent last year after investment of $89.5 billion, from 9.8 percent in 2013. The nation's coal use dropped 2.9 percent last year, with the fuel's share of total energy declining to 64.2 percent from 66 percent.
In the past 40 years, there have only been three times when emissions stood still or fell compared with the previous year, and all were associated with global economic weakness, the agency said. They were in the early 1980s, 1992 and 2009. The IEA has been tracking emissions data for four decades.
Photo: Robert S. Donovan via Flickr