Emmy Nods Reflect Push For Diversity On TV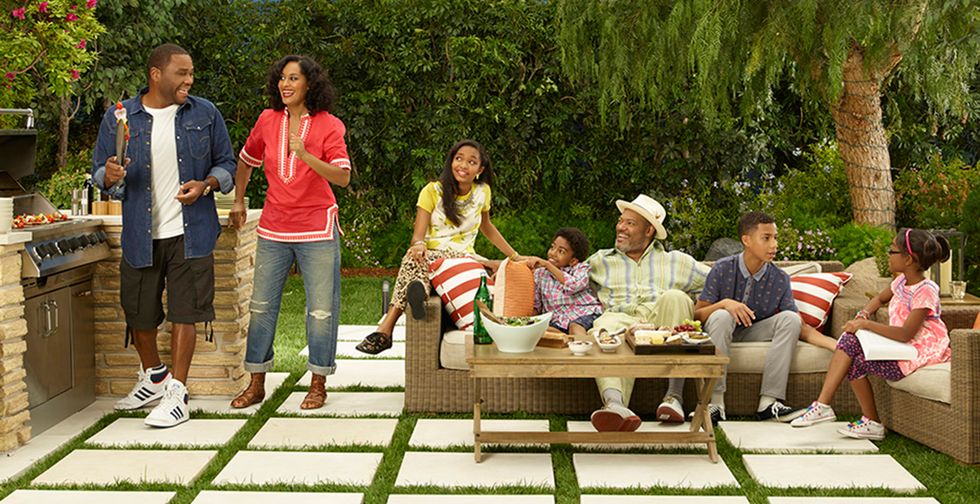 By Scott Collins, Los Angeles Times (TNS)

LOS ANGELES — There won't be any need for an #EmmysSoWhite hashtag.
The 67th Emmy Awards nominations announced Thursday underscored TV's push into diversity over the last year, with nods for minority lead actors such as Viola Davis in "How to Get Away With Murder," Taraji P. Henson in "Empire" and Anthony Anderson in the comedy "black-ish." A win by Davis or Henson would be the first for an African-American actress in the dramatic category. And Amazon's "Transparent" was nominated for best comedy — an Emmy first for a show with a transgender protagonist.
In this arena, as in so many others, TV is simply reflecting the times, veterans say.
"I don't like to say 'diversity' in 2015," said John Ridley, creator of ABC's murder mystery "American Crime," which was developed in the wake of the Trayvon Martin killing and received 10 nominations. "I like to say 'reality.' Look at the stories around us … these are different types of shows, different types of perspectives."
Even so, the nominations didn't represent quite the coup that some observers were expecting. "Empire," a soap opera set in the hip-hop world that turned into a major hit for Fox, had to settle for just three nominations, including Henson's scene-stealing turn as Cookie. That was a long way from the 24 nods for HBO's fantasy epic "Game of Thrones," the most-nominated program of this year's pack.
There was no mention of Terrence Howard, who plays the tortured patriarch on "Empire" — in fact, the lead dramatic actor category was entirely white, featuring repeat nominees Kyle Chandler, Jon Hamm and Kevin Spacey. And no major nods went to "Jane the Virgin" or "Fresh Off the Boat," two other much-talked-about series that featured Latina and Asian-American lead characters respectively.
Even so, the balance generally on display throughout the roster still provided an illuminating counterpoint to, say, the Academy Awards, where the monochromatic nature of the nominees this year led to a #OscarsSoWhite hashtag. No black, Latino or Asian-American actors were nominated at the Oscars.
"Film needs to take a leaf out of the TV book especially with diversity and women starring, directing and producing," said the British-born actor David Oyelowo, nominated for his work in the HBO movie "Nightingale." "There is a far more representative view of what it is to be in America from TV" than from film.
After years of tokenism — minority actors traditionally relegated to "buddy" roles in shows created by and aimed at white people — television is embracing diversity amid a larger creative renaissance. Part of the reason is financial, at least for broadcasters. As affluent whites have abandoned free TV for premium outlets such as HBO and Showtime, programmers have reaped the benefits of creating shows, such as "Empire," that reveal other sides to culture.
Much of the attention leading up to the awards will likely focus on the dramatic actress category. An African-American has never won in that category; the first to even get a nod was Debbie Allen, for "Fame" in 1982. Between Cicely Tyson's nomination for "Sweet Justice" in 1995 and Kerry Washington's first nod for "Scandal" in 2013, nearly two decades went by without a black actress getting a nomination.
A historic win for Washington was widely expected in 2013 and 2014, but she was edged out first by Claire Danes from Showtime's "Homeland," then by Julianna Margulies from CBS' "The Good Wife." (Margulies was not nominated this year.)
The sense of TV as a medium now embracing multiple cultures and identities has been growing for a while. Last year, "Orange Is the New Black," Netflix's drama that reinvented the cliched and exploitative girls-in-prison genre with biting wit and a famously diverse cast, received eight nominations, eventually winning three Emmys. (This year, after moving from comedy to drama categories because of a rule change, it's back with four nods.)
Among the most-nominated programs was HBO's movie "Bessie," a biopic of the blues pioneer Bessie Smith that earned 12 nods, including one for star Queen Latifah.
Some of the nominees say that there's no going back.
"Audiences are demanding new stories," said veteran character actor Andre Braugher, nominated for his work on the Fox comedy "Brooklyn Nine-Nine."
TV is "always going to be less representative than the general population," he added. "It moves at a glacial pace. But it continues to move."
(Times staff writers Meredith Blake, Tre'Vell Anderson, Yvonne Villarreal and Steve Zeitchik contributed to this report.)
Photo: Anthony Anderson, right, who plays a father in ABC's "black-ish," is nominated for Outstanding Lead Actor in a Comedy Series. After years of criticism that the award show focused too much on white shows and actors, this year's crop is notable for its racial diversity. (Bob D'Amico/ABC/TNS)