Endorse This: Ben Carson And The Fingers Of God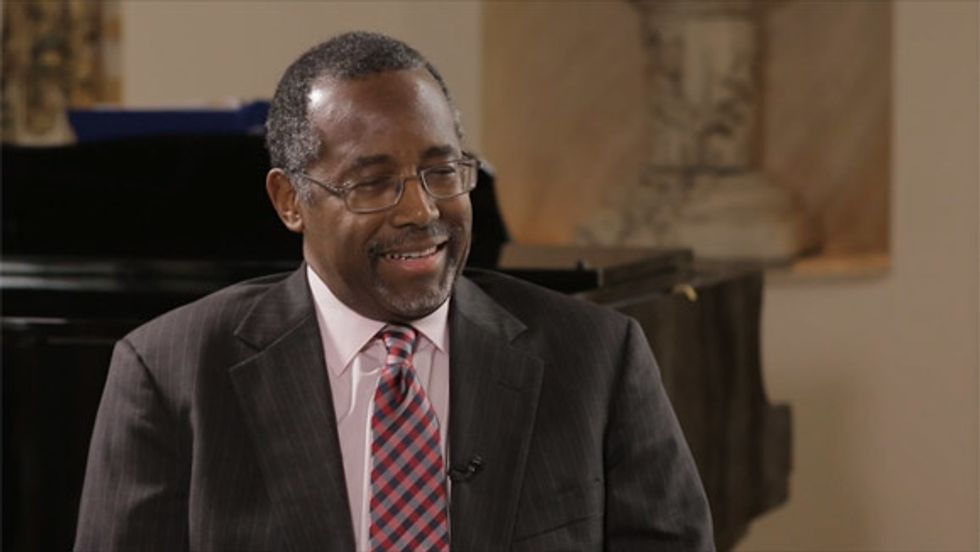 Right-wing personality du jour Ben Carson says he's starting to "feel fingers" from a very special supporter, grabbing at him to run for president in 2016.
Click above to watch a clip of Carson, during an appearance on Pat Robertson's Christian Broadcasting Network — then share this video!
Video via The Brody File/CBN News.
Get More to Endorse Delivered to Your Inbox
[sailthru_widget fields="email,ZipCode" sailthru_list="Endorse This Sign Up"]