Endorse This: Meet Senator Lindsey Graham (R-Blair Witch Project)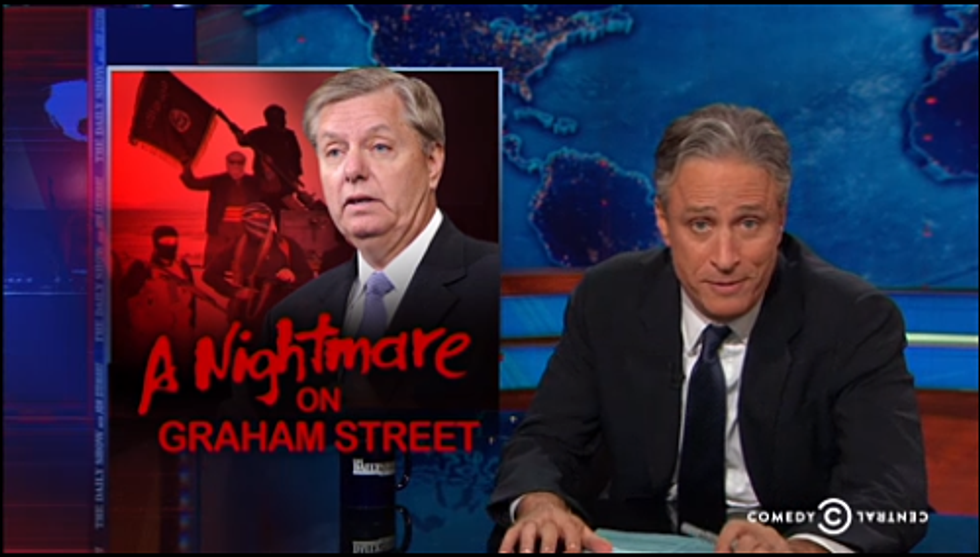 During his nearly two decades in Congress, Senator Lindsey Graham has flip-flopped on many positions. But the South Carolina Republican has been remarkably consistent on one point: He's pretty sure that terrorists are about to kill us all.
Click above to see The Daily Show relive some of Graham's most paranoid predictions — then share this video!
Video via Comedy Central.
Get more to Endorse delivered to your inbox
[sailthru_widget fields="email,ZipCode" sailthru_list="Endorse This Sign Up"]