Endorse This: Sarah Palin vs. … Fox News!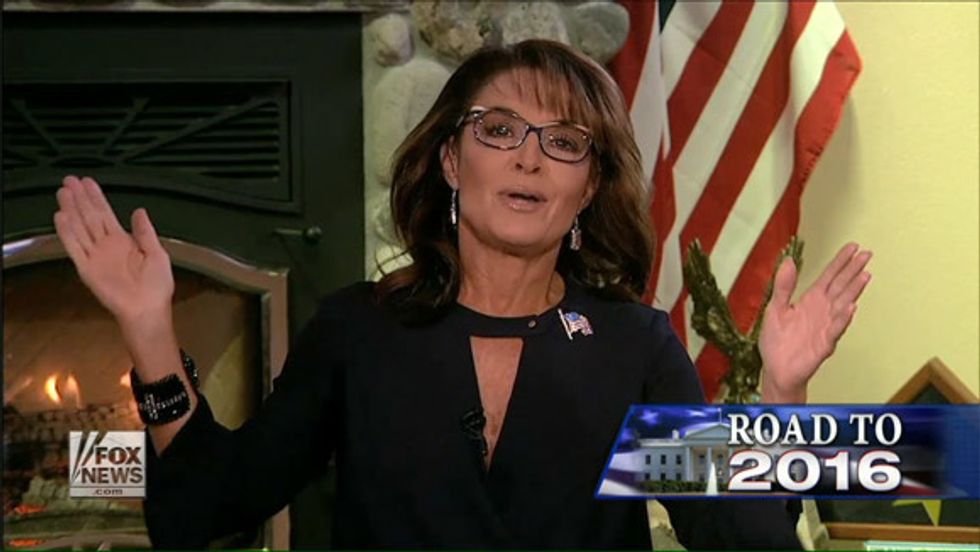 Sarah Palin's word salad speech in Iowa last weekend might just have been a serious turning point, with many conservative media now openly calling her out. And she's not very happy about it!
Click above to watch Palin go on Fox News to declare that some of the network's own personalities are undermining the "war" against liberals by criticizing her — with the key moment at the 4:30 mark — then share this video!
Video viaHannity/Fox News.
Get More to Endorse Delivered to Your Inbox
[sailthru_widget fields="email,ZipCode" sailthru_list="Endorse This Sign Up"]