Endorse This: 'South Park' Trolls The Washington Redskins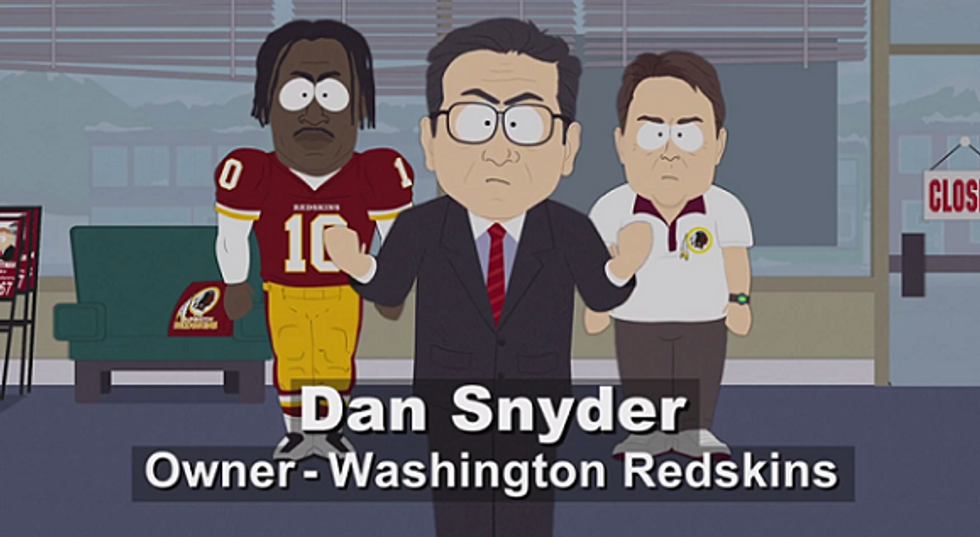 The Washington Redskins claim that their team name is meant to "honor and respect" Native Americans, not offend them. But they may not like it if the shoe were on the other foot.
Click above to see South Park skewer the Redskins' lame name defense – then share this video!
Video via South Park Studios/YouTube.
Get more to Endorse delivered to your inbox