Endorse This: Ben Carson Compares Refugees To Rabid Dogs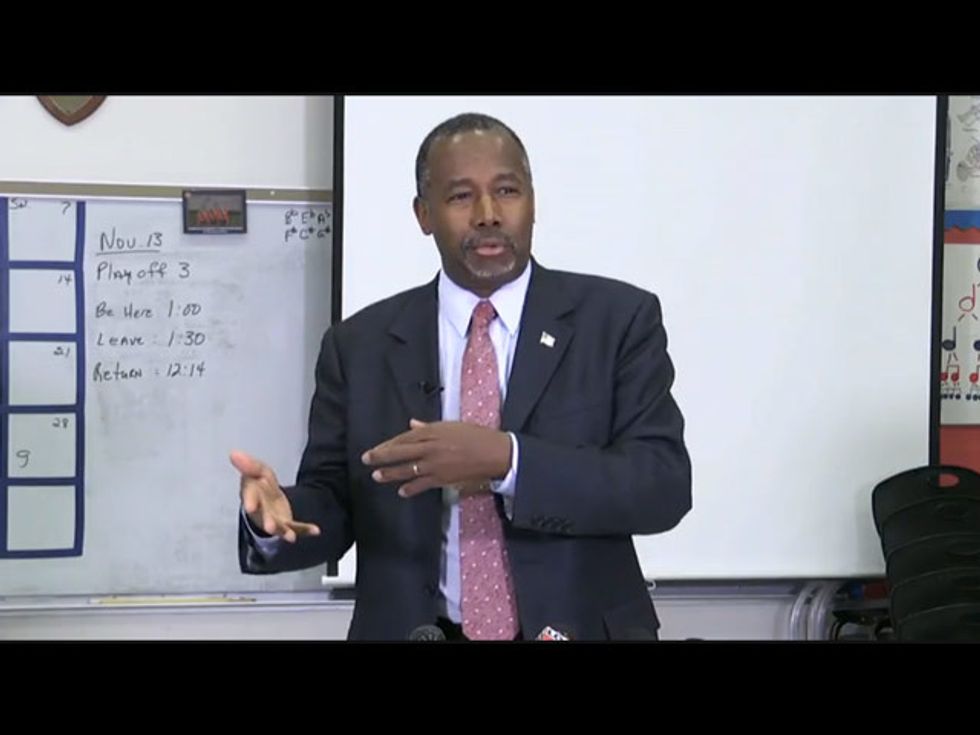 After his recent stumbles on foreign policy and U.S. geography, Ben Carson is falling back on his medical expertise — sort of. During an appearance Thursday in Alabama, the good doctor compared refugees to rabid dogs that wander into your neighborhood.
"It doesn't mean that you hate all dogs — by any stretch of the imagination," Carson made clear. "But you're putting your intellect into motion, and you're thinking, 'How do I protect my children?'"
And it just got worse from there.
"At the same time, I love dogs. And I'm gonna call the Humane Society, and hope that they can come take this dog away, and create a safe environment once again."
Carson also called for putting in place a thorough screening process to determine "who the mad dogs are, quite frankly," among the refugee population. Even putting the appropriateness of the analogy aside aside, one does have to wonder: Does he simply not know that we already have thorough screening processes?
Video via NBC News.
Get More to Endorse Delivered to Your Inbox
[sailthru_widget fields="email,ZipCode" sailthru_list="Endorse This Sign Up"]
https://www.nationalmemo.com/wp-content/uploads/2015/11/2015-11-16-steve-king-ted-cruz-god-country-579.jpg