Endorse This: Ben Carson Hates Ted Cruz And His Dirty Tricks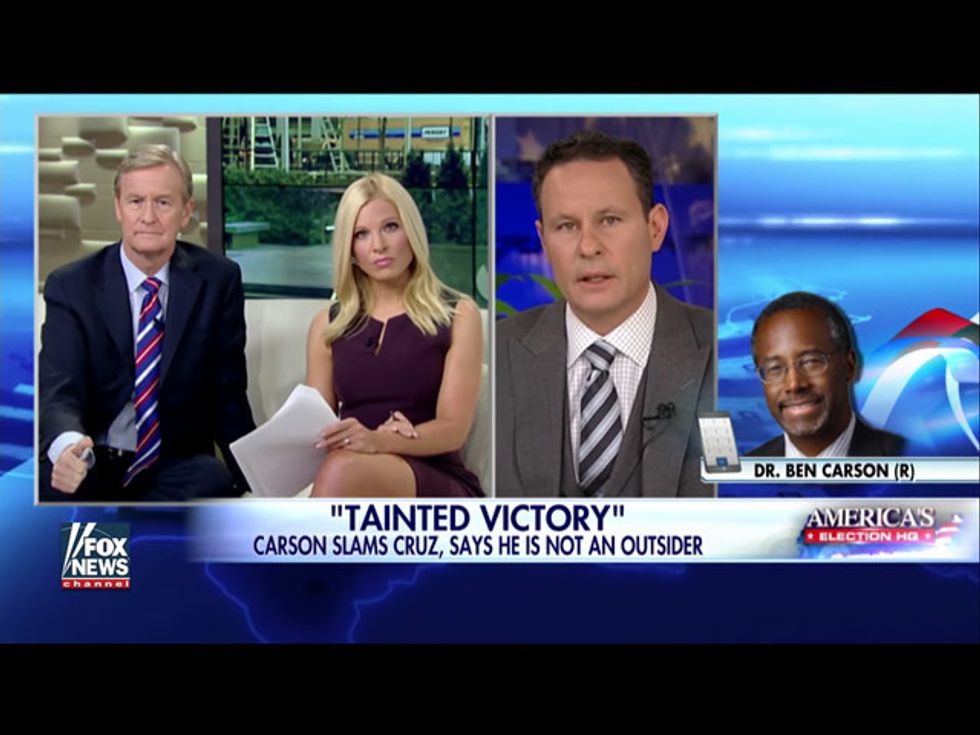 Ted Cruz may have won the Iowa caucuses, but he and his campaign have apparently now seriously poisoned their relationship with another religious-right candidate: Ben Carson, who says that Cruz's campaign was actively telling voters that the good doctor was already dropping out of the race.
Perhaps the single worst offense: A tweet by Congressman Steve King, a Cruz supporter, announcing that Carson was out and that voters should switch to Cruz.
"Here's the thing: If Ted Cruz doesn't know about this, then he clearly needs to very quickly get rid of some people in his organization," Carson said Tuesday morning on Fox News. "And if he does know about it, isn't this the exact kind of thing that the American people are tired of? Why would we continue with that kind of shenanigans?"
Hmm, it's easy to see why Cruz (and King) are both so hated on Capitol Hill. But the real question is, could this kind of political tire-slashing affect Carson and his supporters' preferences going forward?
Here are 5 dirty tricks Ted Cruz has used to fool voters.
Video viaFox & Friends/Fox News.
Get More to Endorse Delivered to Your Inbox