Endorse This: Ben Carson Pulls No Punches (Or Did He?)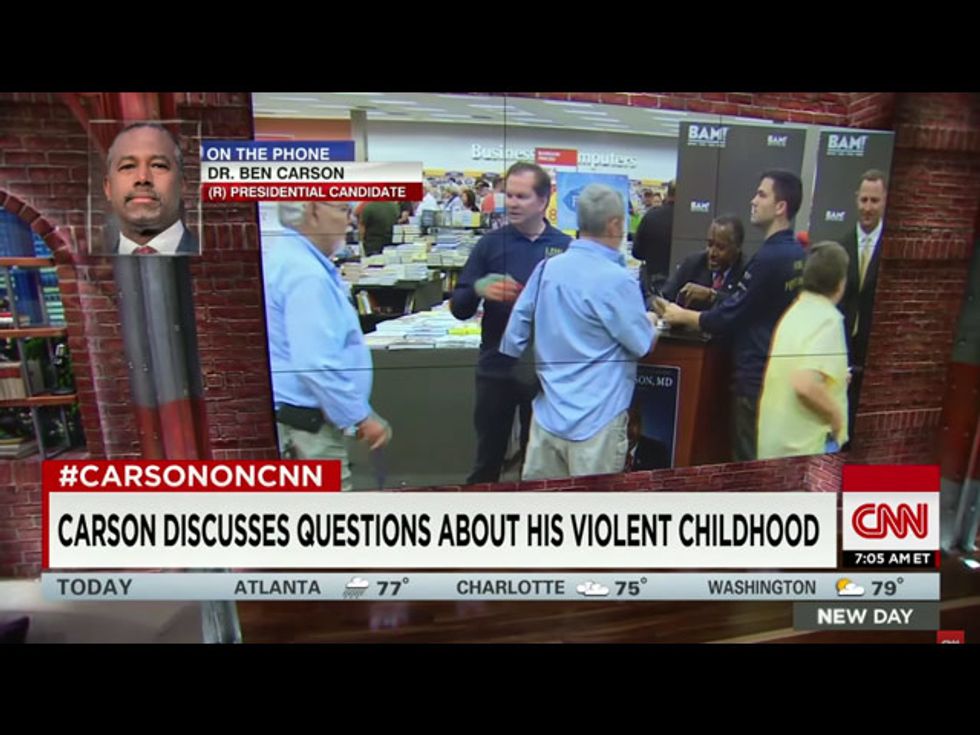 Ben Carson is now angry at CNN — for their allegations that maybe he wasn't really angry.
The network has been digging into Carson's memoirs of violent episodes in his youth, but has had a difficult time actually finding people to corroborate his story of sin and redemption. During a call-in on Friday morning, he really let them have it.
"This is a bunch of lies — that's what it is, it's a bunch of lies," Carson declared. "Attempting to say I'm lying about my history — I think it's pathetic, and basically what the media does is they try to get you distracted with all this stuff, so you don't talk about the things that are important."
Just think: We're now at point where a presidential candidate has to defend his honor by insisting he really did try to stab his friend and to bludgeon his mother — and oh, he's the saner alternative to Donald Trump.
Next up for Carson: That whole lie about turning down an acceptance into West Point. Oops.
Video via CNN.
Get More to Endorse Delivered to Your Inbox
[sailthru_widget fields="email,ZipCode" sailthru_list="Endorse This Sign Up"]