Endorse This: Ben Carson, Ted Cruz, and Trump — Oh, My!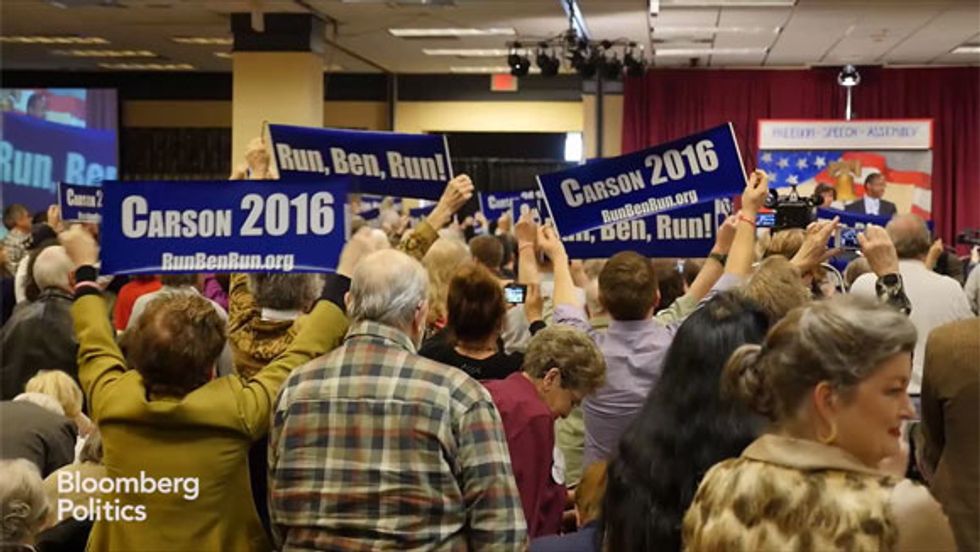 The big Tea Party convention held this week in South Carolina (where else?) saw some major potential 2016 candidates for the right wing: Rick Santorum, Ted Cruz, and of course Ben Carson — plus fake candidate Donald Trump, who practically boasted that he was responsible for the impressive attendance by committed activists.
Click above to watch the fun stump speeches — plus a special expert peddling a lot of fake and scary statistics about Muslims in America — then share this video!
Video via the Bloomberg Politics.
Get More to Endorse Delivered to Your Inbox
[sailthru_widget fields="email,ZipCode" sailthru_list="Endorse This Sign Up"]