Endorse This: Ben Carson vs. Rand Paul!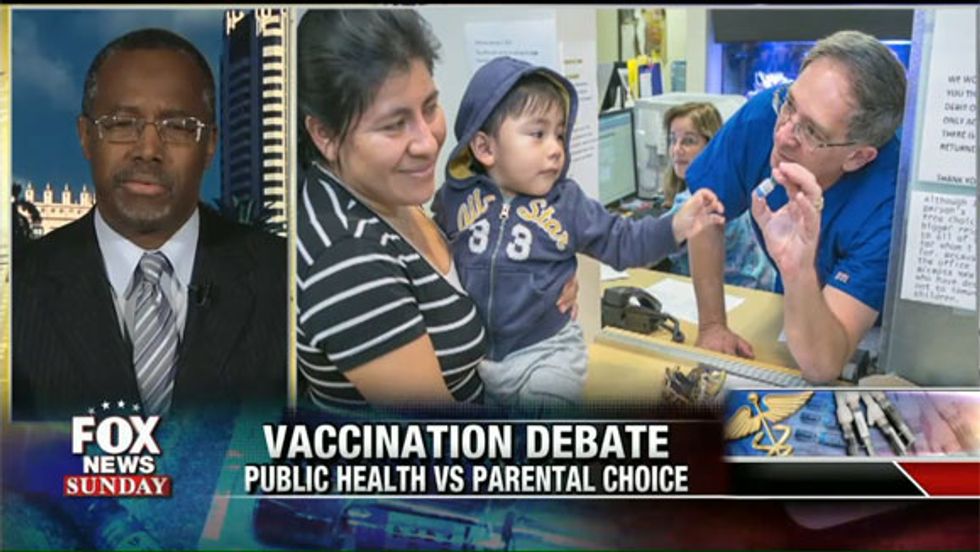 The vaccine-paranoia controversies have gotten so bad that Ben Carson is now actually one of the more sensible people around, delivering an important rebuttal to fellow potential 2016 candidate Rand Paul for his scaremongering. (Though on the other hand, Carson does have his own nutty idea about the measles outbreak!)
Click above to watch Carson slam the "anecdotal" and "debunked" kind of vaccine horror stories that Rand was pushing — then watch this video!
Video via Fox News Sunday.
Get More to Endorse Delivered to Your Inbox
[sailthru_widget fields="email,ZipCode" sailthru_list="Endorse This Sign Up"]