Endorse This: Bernie vs. Big Money — And A Bowl Of Pasta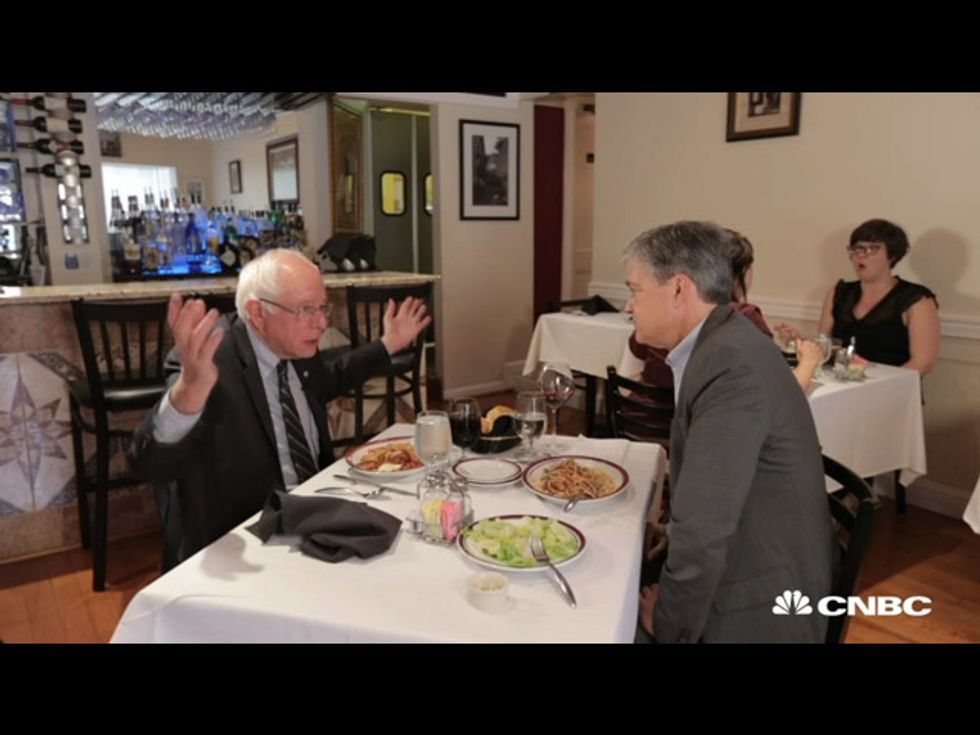 Senator Bernie Sanders (I-VT) is kicking off the media tour for his presidential campaign, and doing it in style: with a nice pasta dinner — and some strong words for right-wingers in big business who attack his progressive agenda.
Click above to watch Bernie's comeback to the most outrageous charges from the right — plus some pointed words for a certain other Democratic candidate who travels among people of wealth. Then share this video!
Video via CNBC.
Get More to Endorse Delivered to Your Inbox
[sailthru_widget fields="email,ZipCode" sailthru_list="Endorse This Sign Up"]