Endorse This: Bill O'Reilly Vs. Donald Trump — Really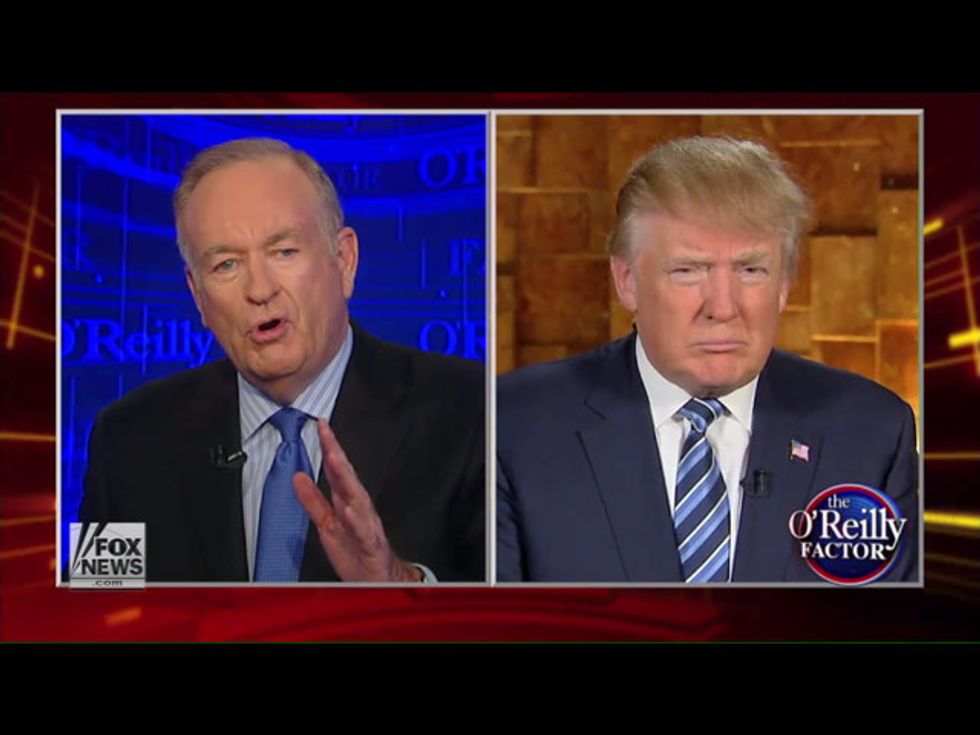 Donald Trump has gotten hammered in the press for his effusive praise during the Republican debate for President Eisenhower's mass deportation of undocumented workers — a program that was actually called "Operation Wetback."
It's gotten so bad that The Donald was even put on the spot during an appearance on Fox News — with Bill O'Reilly, of all people, who neatly explained to him all the inhumanity that was actually committed during those good old Eisenhower years that Trump longs for.
"Do you know what the program was called?" O'Reilly asked.
"I do, but I wouldn't use the term," Trump said, with even some apparent hesitation. "I don't like that term at all."
Though come to think of it, it's possible all this talk of the brutality of mass deportation might just make Trump's supporters like him even more.
The key exchange is just after the 5:00 mark in the video above.
Video viaThe O'Reilly Factor/Fox News.
Get More to Endorse Delivered to Your Inbox
[sailthru_widget fields="email,ZipCode" sailthru_list="Endorse This Sign Up"]