Endorse This: Boxing Carly Fiorina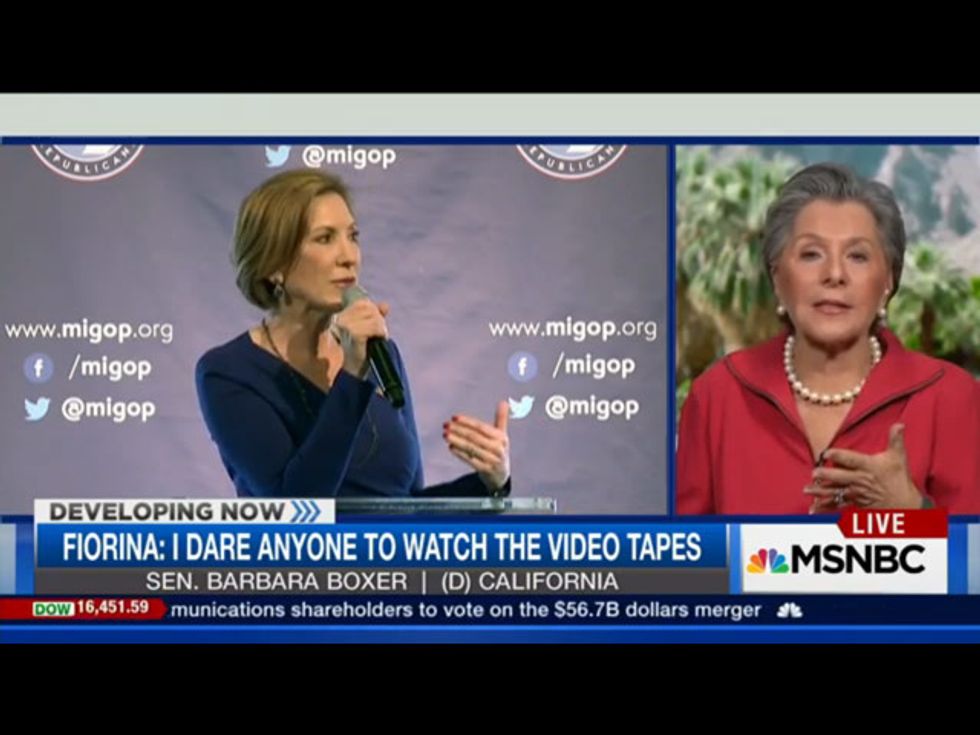 Carly Fiorina is surging in Republican polls — but there's somebody out there who has some experience at beating her: Democratic senator Barbara Boxer, who clobbered Fiorina by a 10-point margin back in 2010, after telling the voters about the then-Republican Senate candidate's business record of presiding over massive job losses.
Now Boxer has quite a lot to say about Fiorina's dishonest attacks on Planned Parenthood. In fact, she has a few blunt words to offer about Fiorina's decision to seek the Republican presidential nomination.
Hear what the long-serving Democrat who crushed Carly thinks about her chances this year…
Video via MSNBC.
Get More to Endorse Delivered to Your Inbox
[sailthru_widget fields="email,ZipCode" sailthru_list="Endorse This Sign Up"]