Endorse This: Casting A Paul Over The Cruz Kickoff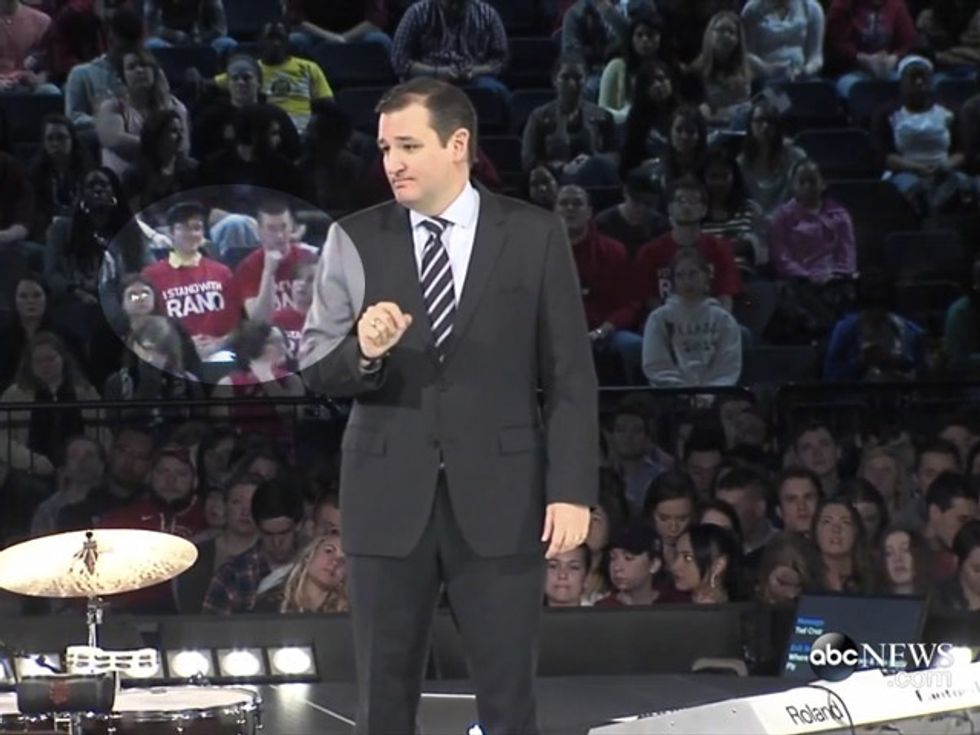 Some of the students at far-right Liberty University apparently weren't happy about being forced to attend Senator Ted Cruz's (R-TX) presidential campaign announcement — their own preferred candidate is Senator Rand Paul (R-KY). But they didn't get mad. Instead, they got even — with some "I Stand With Rand" shirts!
Click above to watch the students as they placed themselves perfectly into the camera view for Cruz's big moment — then share this video!
Video via ABC News.
Get More to Endorse Delivered to Your Inbox
[sailthru_widget fields="email,ZipCode" sailthru_list="Endorse This Sign Up"]