Endorse This: Cheers To This Fox News Host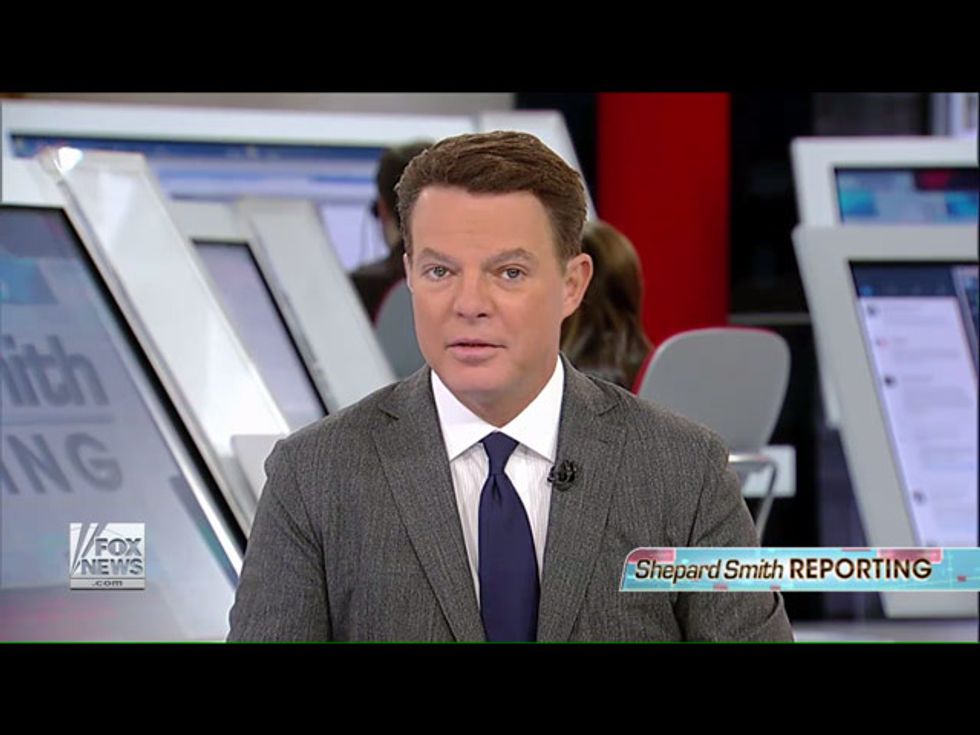 In response to the storm of right-wing media demagoguery raging against Syrian refugees, coming especially from Fox News, there was also a truly eloquent rebuttal from none other than Fox News' own anchorman: Shepard Smith.
"We The People have a responsibility now, to protect that which we hold dear," Smith said, challenging his viewers. "In the face of terror, will we panic, or be calm and deliberative in approach? Confronted with those who want to change our way of life, will we abandon our freedoms, and the rights granted to us by the Creator?
"Or will we welcome huddled masses, yearning to breathe free?"
Smith also made very clear the sort of person he was singling out for scorn: "We cannot resort to the tactics of the barbarians. We must fight for what we believe in, and who we are — guard our freedoms faithfully, for the generations to follow. And we must not let the rhetoric of potential and political extremists among us, lead us to self-destruction."
Video viaShepard Smith Reporting/Fox News.
Get More to Endorse Delivered to Your Inbox
[sailthru_widget fields="email,ZipCode" sailthru_list="Endorse This Sign Up"]