Endorse This: Chris Christie And A 'Mop'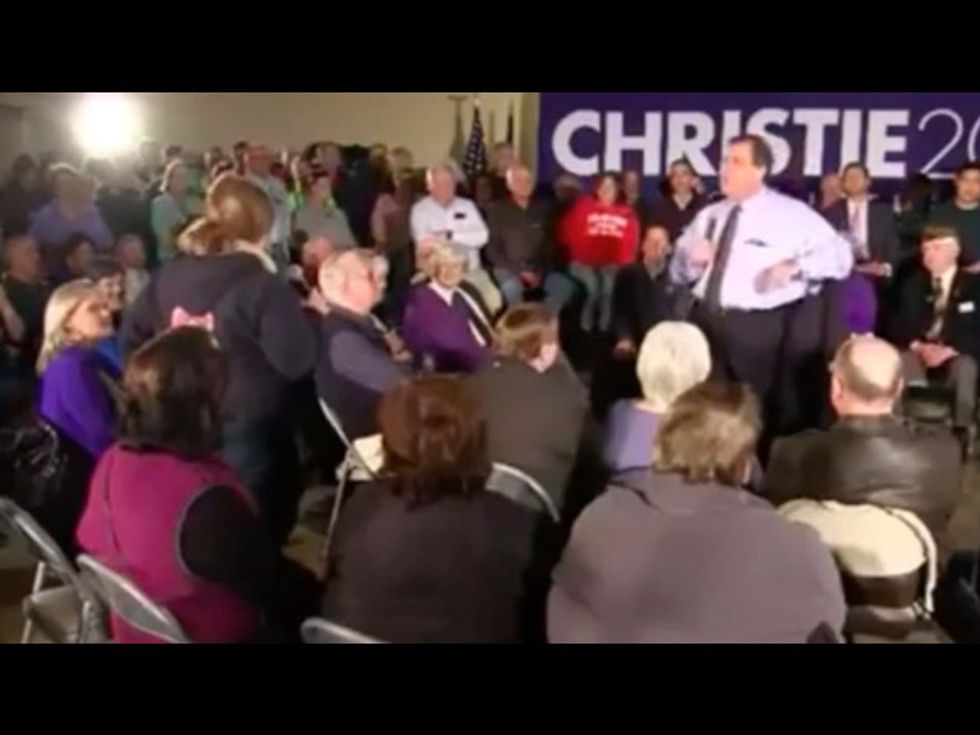 On Monday night, Chris Christie turned on a young voter who dared to ask why he was still campaigning in the Granite State instead of returning to New Jersey to deal with flooding and other damage from this past weekend's blizzard.
"I want to know what you expect me to do," Christie barked. "You want me to go down there with a mop?"
Christie explained that he was back home during the weekend before coming up to New Hampshire again, then fairly described the comprehensive efforts that have been made by state authorities, and the degree to which life is returning back to normal for most people and that aid will be provided for others.
He then went a bit Stark Trek on everyone: "I'm the governor, you know — I'm not the chief engineer. And I run a government of 60,000 people who know exactly what they need to do, and I was on the phone with them six different times today to check on what's going on."
Now, Christie has a legitimate point — but it undermines his own heroic image. It's true that during times of severe weather emergencies, a political leader can't personally do much compared with the professionals running the hands-on operations.
But then why does he — and so many other politicians — routinely show up at disasters to look like they're totally in command?
And oh, Christie has now had to apologize to a local official he described as "one crazy mayor" who said the damage to his town was worse than Hurricane Sandy. Christie did point out that this particular town wasn't seriously hit by Sandy — but you still probably shouldn't call the mayor "crazy" when he's dealing with real damage now.
Video viaNJ.com.
Get More to Endorse Delivered to Your Inbox
[sailthru_widget fields="email,ZipCode" sailthru_list="Endorse This Sign Up"]