Endorse This: Colbert Goes 'Only In Monroe'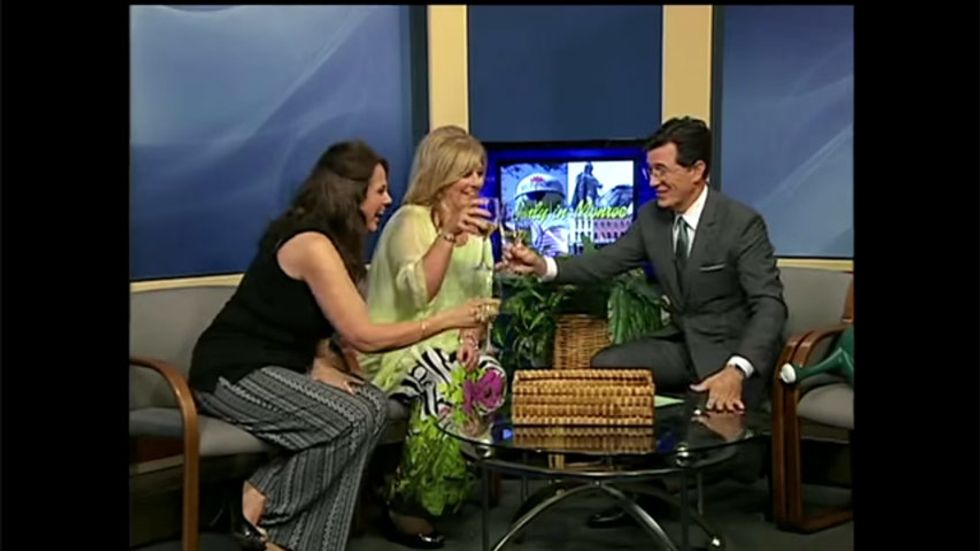 Stephen Colbert's run on The Late Show hasn't officially begun yet — but that didn't stop him from making a special appearance hosting another show this week. The venue: A local public-access show in Monroe, Michigan.
Watch as Stephen joins the usual hosts — enjoying some wine and painting their nails together — and then reviews the local happenings before interviewing an up-and-coming Michigan personality: some musician by the name of Marshall Mathers.
Video viaThe Late Show with Stephen Colbert.
Get More to Endorse Delivered to Your Inbox
[sailthru_widget fields="email,ZipCode" sailthru_list="Endorse This Sign Up"]