Endorse This: Damn It, He's A Doctor, Not A Historian!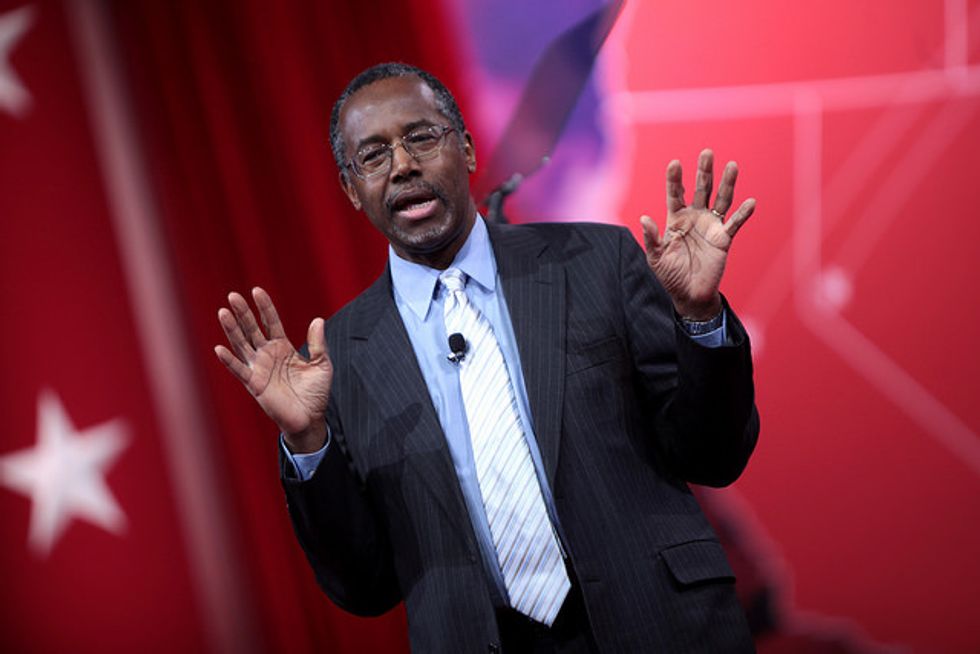 Ben Carson had a rough time on the right-wing radio circuit on Wednesday, giving an interview in which he appeared to have absolutely no idea what's going on in foreign policy — or foreign history for that matter. (Note: He's off on the founding of Islam by maybe 2,500 years. Oh, well.)
Click above to hear Carson totally bomb out in a chat with right-wing talker Hugh Hewitt — then share this video!
Video viaThe Hugh Hewitt Show.
Photo: Ben Carson speaking at the 2015 Conservative Political Action Conference (CPAC) in National Harbor, Maryland. (Gage Skidmore via Flickr)
Get More to Endorse Delivered to Your Inbox
[sailthru_widget fields="email,ZipCode" sailthru_list="Endorse This Sign Up"]