Endorse This: Donald Trump's Struggle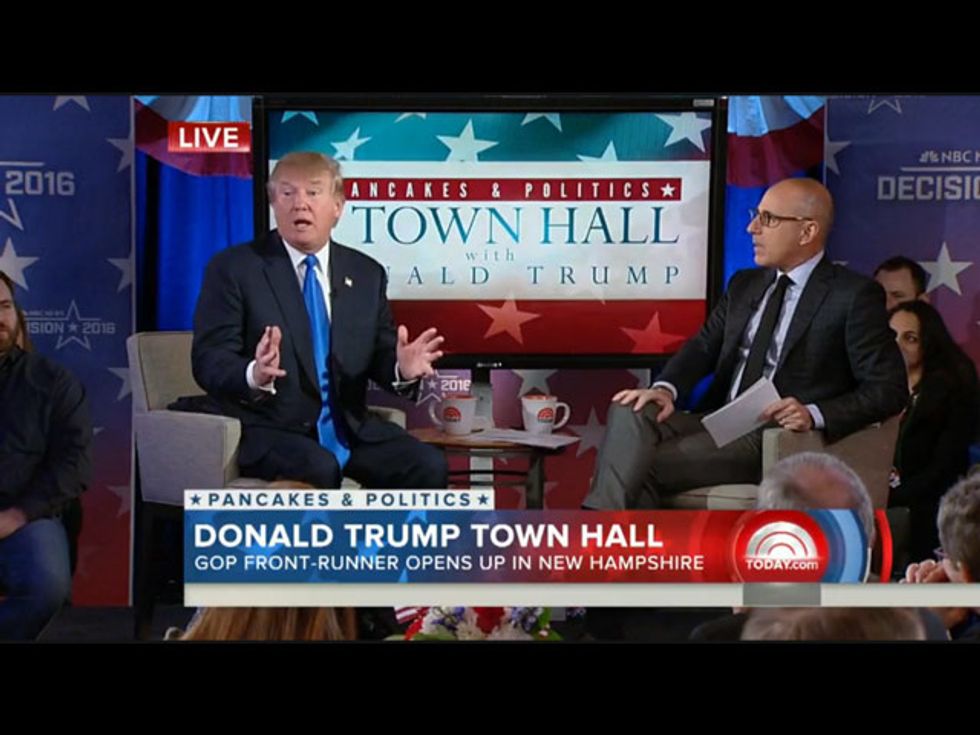 It hasn't always been wine and roses for Donald "I'm Really Rich" Trump. Turns out the multi-billionaire has really had it tough, he explained at a televised forum in New Hampshire.
"My whole life, really, has been a 'no.' And I fought through it. And I talk about it. It has not been easy for me, it has not been easy for me," Trump says.
"I started off in Brooklyn. My father gave me a small loan of a million dollars. I came into Manhattan, and I had to pay him back — I had to pay him back with interest."
Watch as The Donald tells his rags-to-riches story — provoking some wide-eyed disbelief from not only Matt Lauer, but from some of those valuable Granite State voters in the audience too.
Video viaToday /NBC News.
Get More to Endorse Delivered to Your Inbox
[sailthru_widget fields="email,ZipCode" sailthru_list="Endorse This Sign Up"]