Endorse This: Donald Trump's Traditional Divorces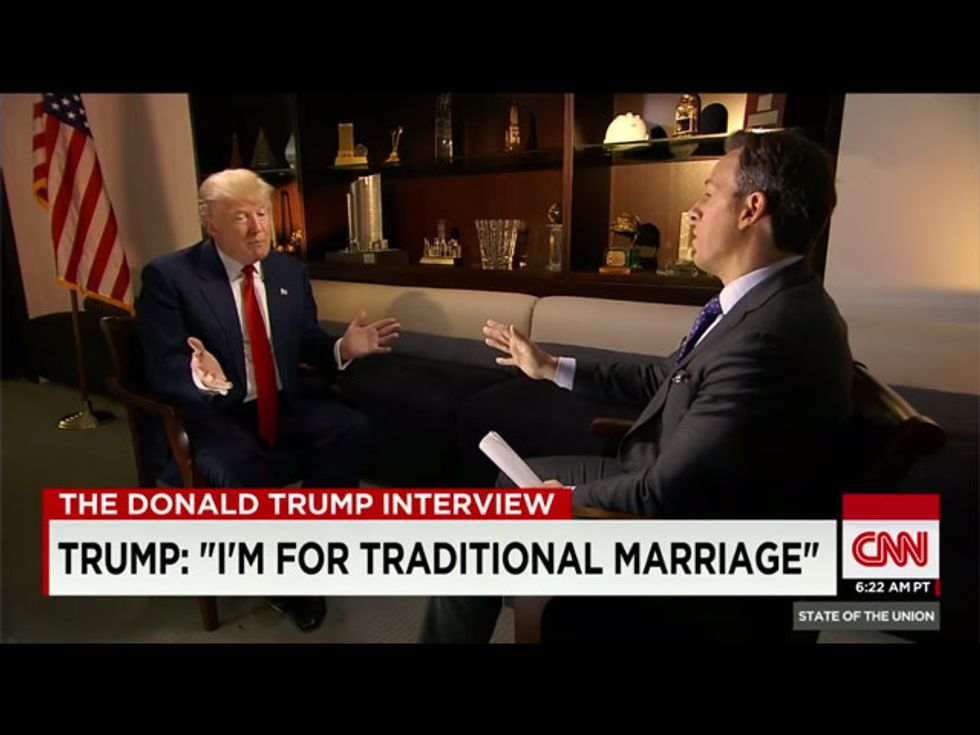 Donald Trump still has some personality adjustments to make as he campaigns for president with a party that purports to stand for things like "family values" and "traditional marriage." Watch CNN's Jake Tapper pop the question everyone wants The Donald to answer: What exactly is so "traditional" about being on your third marriage?
We may disagree with Trump on most everything, but we do see eye to eye on one point: We don't blame his wives for divorcing him, either.
Video viaState of the UnionCNN.
Get More to Endorse Delivered to Your Inbox
[sailthru_widget fields="email,ZipCode" sailthru_list="Endorse This Sign Up"]