Endorse This: Don't Blame Ted Cruz — He Voted For Kodos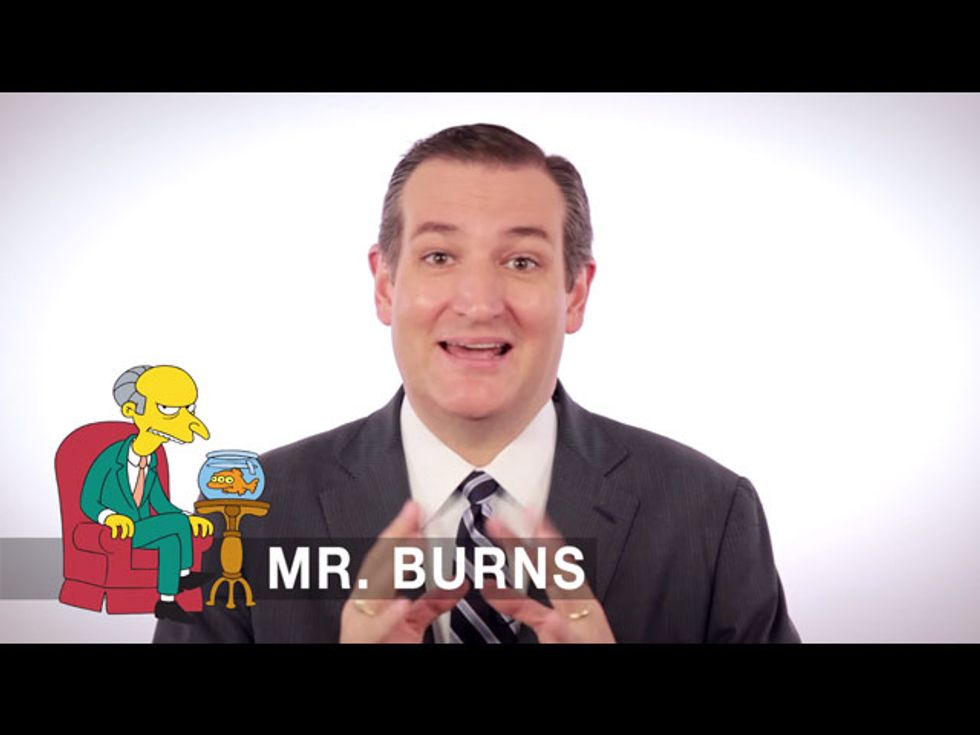 Senator Ted Cruz (R-TX) might not have much chance of getting elected president — but the right-wing firebrand could have a shot at a second career, lending his voice to his favorite cartoon show.
Watch as Cruz makes his own addition to the sad history of candidates trying to look cool: a voice-acting audition for The Simpsons. Of course, the really big surprise will be if even one of that show's lefty writers ever votes for him.
Video viaBuzzFeed.
Get More to Endorse Delivered to Your Inbox
[sailthru_widget fields="email,ZipCode" sailthru_list="Endorse This Sign Up"]