Endorse This: GOP Congressman Said He Will Drop – What?!?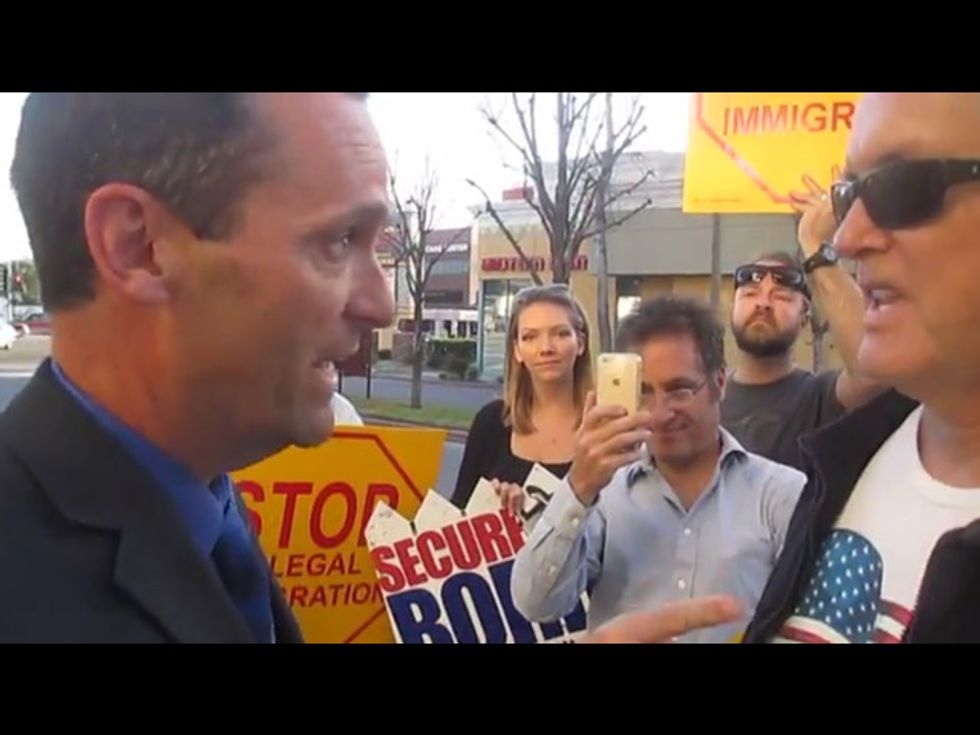 Well, this is awkward. Freshman GOP congressman Steve Knight had an encounter with some right-wing protesters, who accused him of accommodating President Obama on immigration. And to put it mildly, he didn't really handle the situation well.
Click above to watch Knight's response — though you might want to be careful, should you ever meet him in a dark alley. Then share this video!
Video viaThe Hill/We The People Rising.
Get More to Endorse Delivered to Your Inbox
[sailthru_widget fields="email,ZipCode" sailthru_list="Endorse This Sign Up"]