Endorse This: Harry Reid Gets The Last Laugh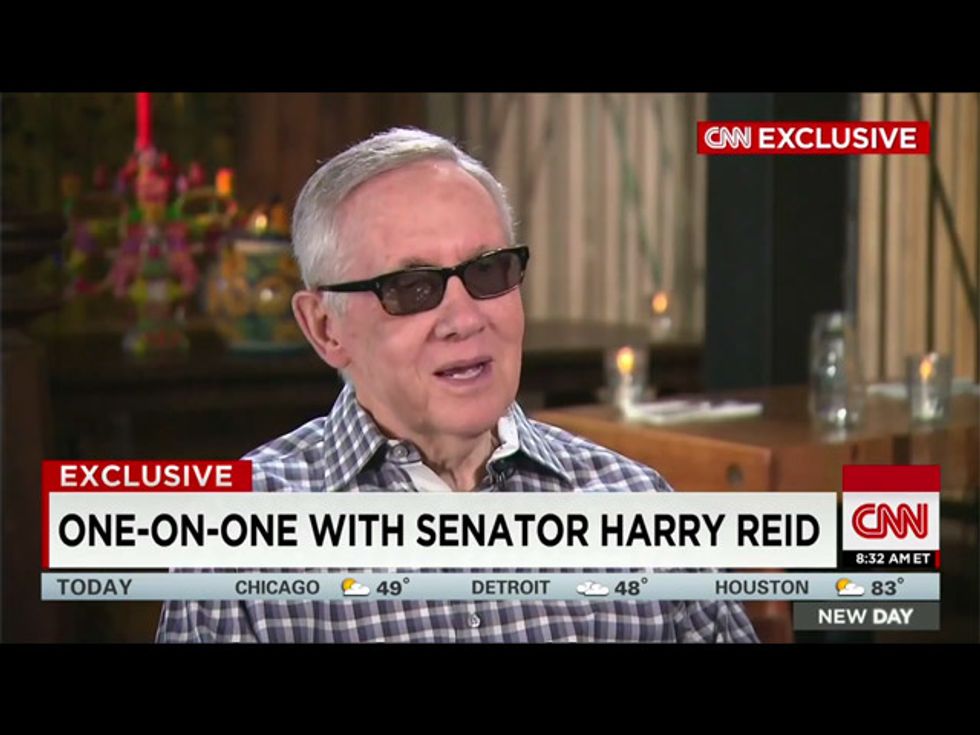 As Senate Minority Leader Harry Reid (D-NV) prepares to retire in 2016, he is revealing the true reason he even ran for his final term back in 2010: spite against a specific enemy back home.
Click above to watch Reid reminisce about his career — and also do some final gloating about how he helped take down Mitt Romney — then share this video!
Video via CNN.
Get More to Endorse Delivered to Your Inbox
[sailthru_widget fields="email,ZipCode" sailthru_list="Endorse This Sign Up"]