Endorse This: Another Bush's Iraq War Intelligence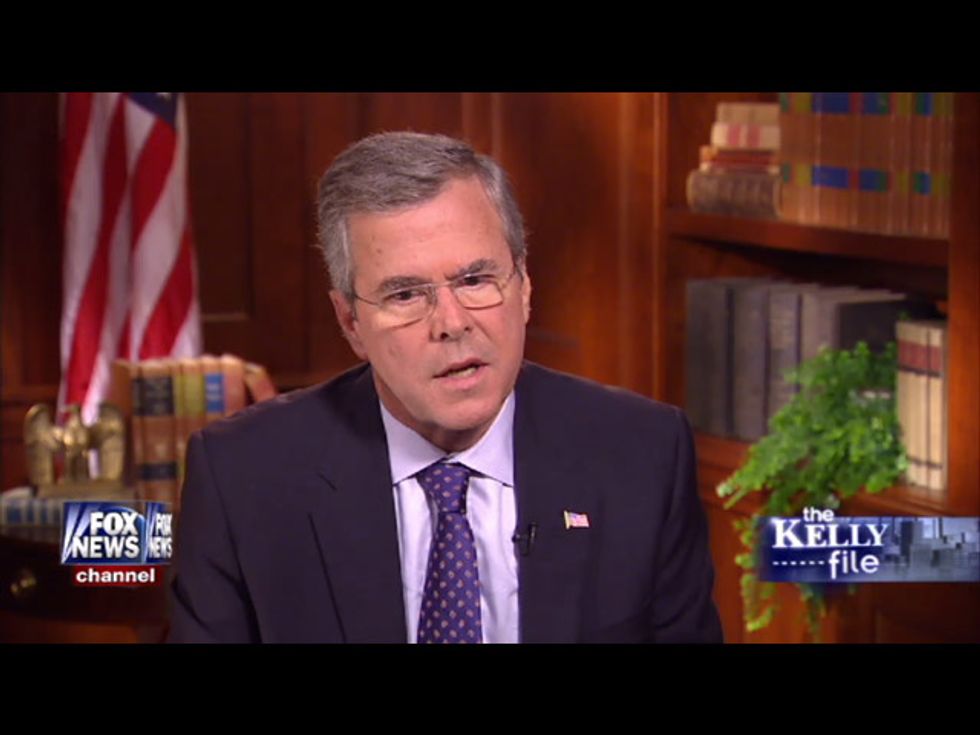 Jeb Bush is off to a heckuva start in the presidential race, answering a question about how he would've handled his brother George W. Bush's most notorious decision as president: The Iraq War.
Click above to watch Jeb's answer on what he would've done differently — or maybe done the same — if he'd known everything we know now. Then share this video!
Video viaFox News .
Get More to Endorse Delivered to Your Inbox
[sailthru_widget fields="email,ZipCode" sailthru_list="Endorse This Sign Up"]