Endorse This: Jeb Bush's Mom Approves This Message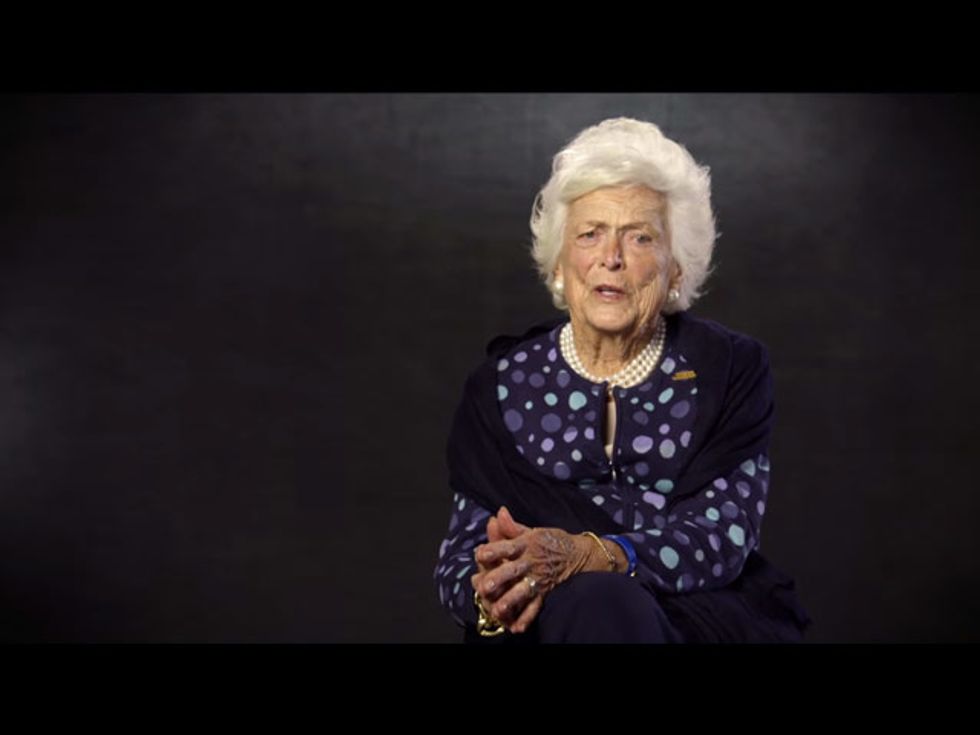 Updated
Nothing exudes strength and confidence like asking your mom for help, right? That's exactly what Jeb Bush does in his new TV ad, starring former First Lady Barbara Bush. Whether yet another reminder of Jeb's dynastic lineage will actually help him with the voters, however, remains to be seen.
"Jeb has been a very good father, a wonderful son, a hard worker. His heart is big," Barbara Bush says. "When push comes to shove, people are going to realize: Jeb has real solutions, rather than talking about how popular they are, how great they are. He's doing it because he sees a huge need, and it's not being filled by anybody.
"Of all the people running, he seems to be the one who could solve the problems. I think he'll be a great president."
Wait a second: Even Jeb's mom will only say that he "seems" to be the one who can solve the nation's problems?
Update: Donald Trump responded to this ad Friday night, with a particularly incisive Tweet:
Just watched Jeb's ad where he desperately needed mommy to help him. Jeb — mom can't help you with ISIS, the Chinese or with Putin.

— Donald J. Trump (@realDonaldTrump) January 23, 2016
Video via Jeb 2016.
And Jeb has responded — somehow.
Get More to Endorse Delivered to Your Inbox
[sailthru_widget fields="email,ZipCode" sailthru_list="Endorse This Sign Up"]