Endorse This: Jeb Tries Again — And Fails Again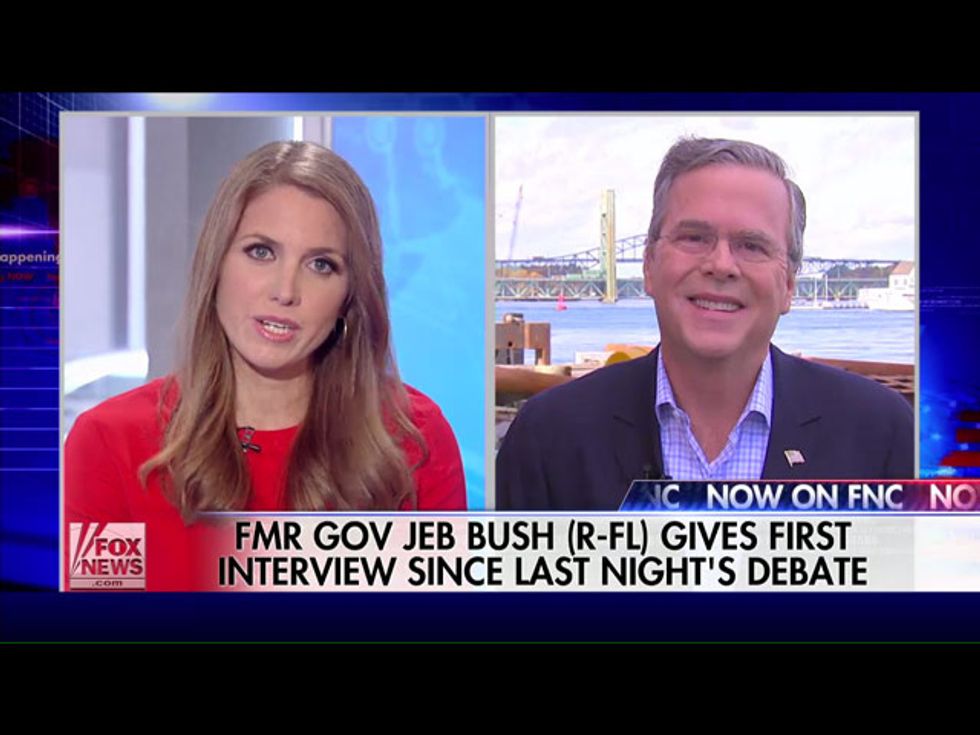 Jeb Bush made his first round of media appearances Thursday morning in full damage control mode after his universally panned debate performance. Despite botching the attack miserably the night before, Jeb took a second shot at at Marco Rubio for his Senate absences.
Surprise! He's still just as flatfooted and cringe-inducing as before. And after repeatedly insisting that he wasn't really attacking Rubio — while trying to attack him — Jeb also had to answer questions about the condition of his own campaign.
"I knew this was gonna be a long journey," Jeb said. "But to suggest that the campaign is terminal — come on, that's pretty funny."
For once, Jeb Bush is right about something — it is pretty funny.
Video via Fox News.
Get More to Endorse Delivered to Your Inbox
[sailthru_widget fields="email,ZipCode" sailthru_list="Endorse This Sign Up"]