Endorse This: Jimmy Carter Gives Jesus' Stamp On Marriage Equality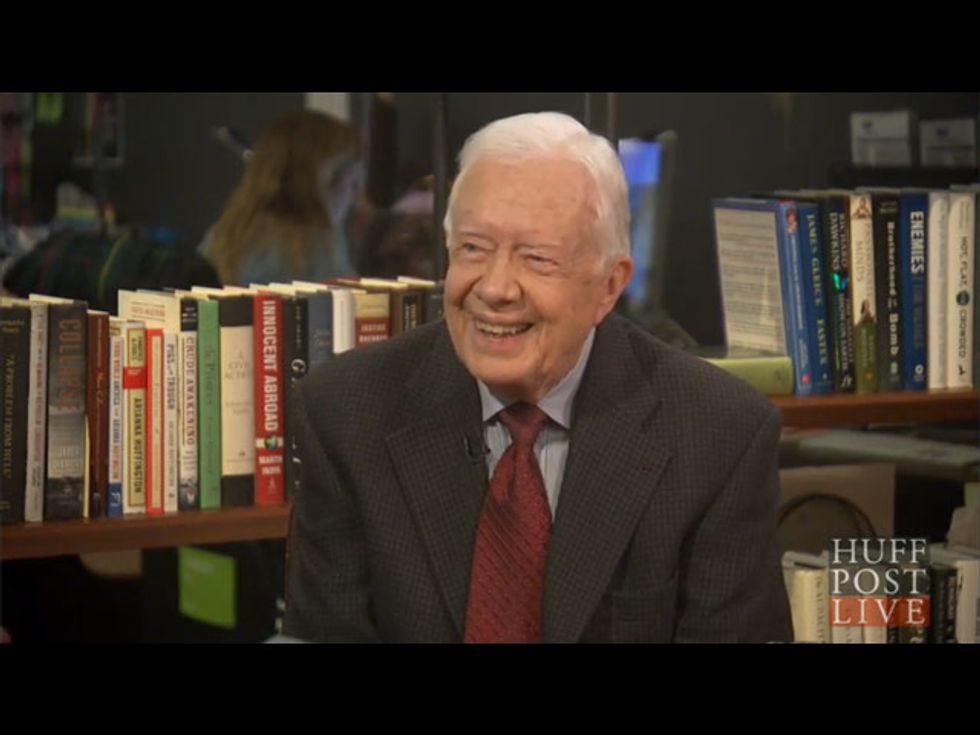 In the wake of the Supreme Court's historic decision legalizing marriage equality across the country, the nation is getting a new round of assurance that everything will be all right — from Jimmy Carter, possibly the most religious man to be President of the United States in the last 50 years.
Watch the elder statesman talk about what Jesus would say, his own deep religious faith, and the novelty of seeing visitors come to his small church in Plains, Georgia — just to see a former president teach Sunday school.
Video via HuffPost Live .
Get More to Endorse Delivered to Your Inbox
[sailthru_widget fields="email,ZipCode" sailthru_list="Endorse This Sign Up"]