Endorse This: John Boehner Had A Bawl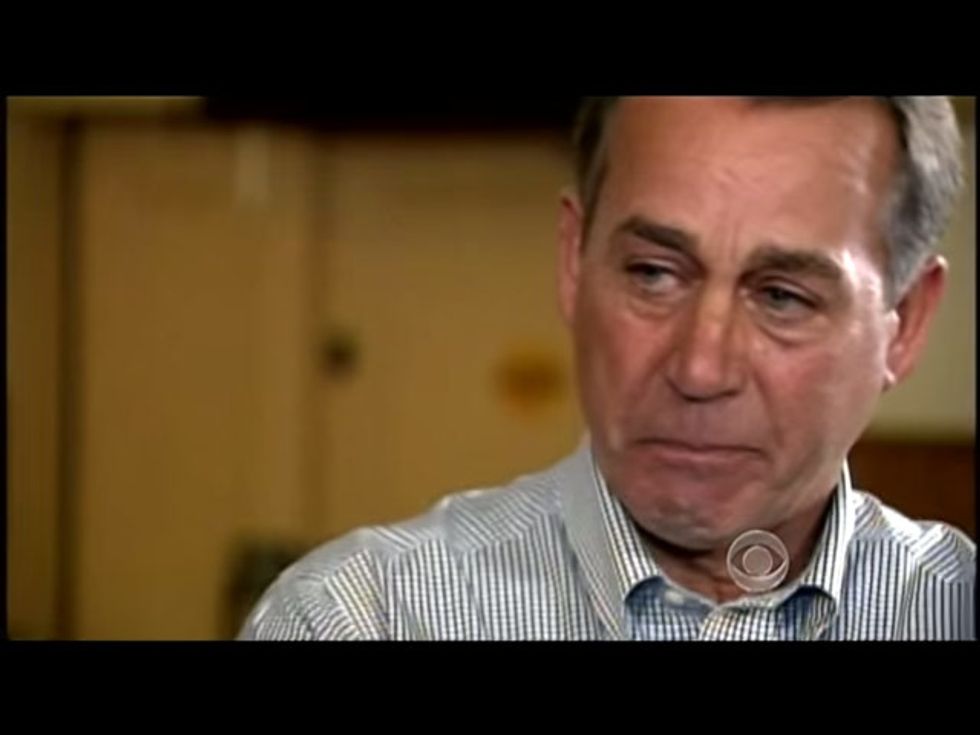 If we remember the departing House Speaker John Boehner at all, it will be as a high-ranking politician who frequently cried in public.
As we enter the waning days of the Ohio weeper's tenure, let's revisit this classic Boehner moment from late 2010, when the congressman turned on the waterworks in spectacular fashion soon before he was to take over as Speaker of the House. It'll make a nice bookend to what's probably going to be a very wet, and much awaited, farewell address.
Video via CBS News.
Get More to Endorse Delivered to Your Inbox
[sailthru_widget fields="email,ZipCode" sailthru_list="Endorse This Sign Up"]