Endorse This: John Oliver Meets Edward Snowden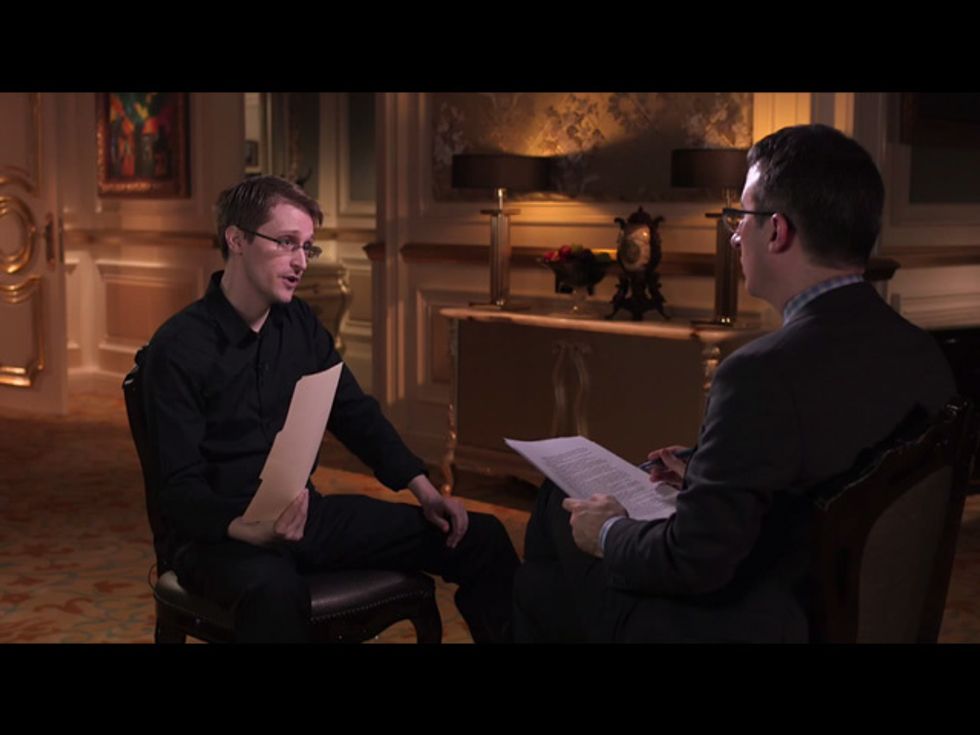 Where do we strike the balance between personal freedom and national security — and how do we even get people to care? John Oliver set out to get some perspective on these issues through a very special interview — in Russia, with American fugitive Edward Snowden himself.
Watch Oliver's wide-ranging questions, from the importance of whistleblowing to the genuine dangers that Snowden's leaks have created — then share this video.
Video viaLast Week Tonight with John Oliver/HBO.
Get More to Endorse Delivered to Your Inbox
[sailthru_widget fields="email,ZipCode" sailthru_list="Endorse This Sign Up"]