Endorse This: Look, Up In The Sky — It's Trump!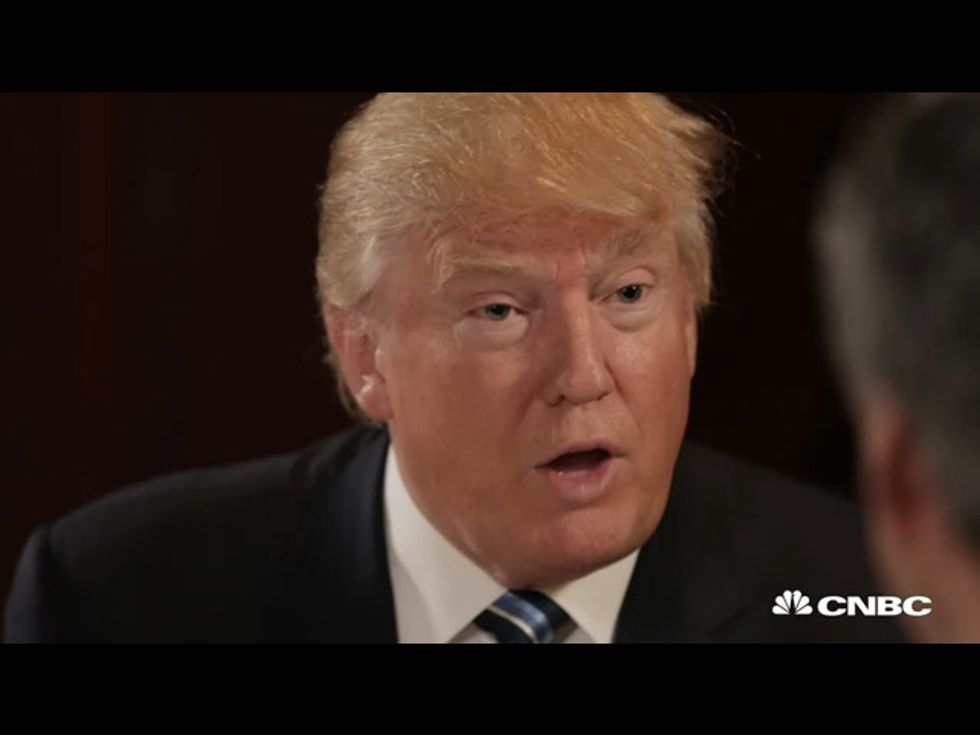 First, Donald Trump was Batman. And now, he gets to be a whole other superhero, too.
In a sit-down interview on CNBC, host John Harwood challenged Trump's claims that he could get things done in Washington, simply by being so amazing. "We don't have Superman presidents," Harwood declared.
Or do we? Watch Trump's response.
Video via CNBC.
Get More to Endorse Delivered to Your Inbox
[sailthru_widget fields="email,ZipCode" sailthru_list="Endorse This Sign Up"]