Endorse This: Maddow Vs. Santorum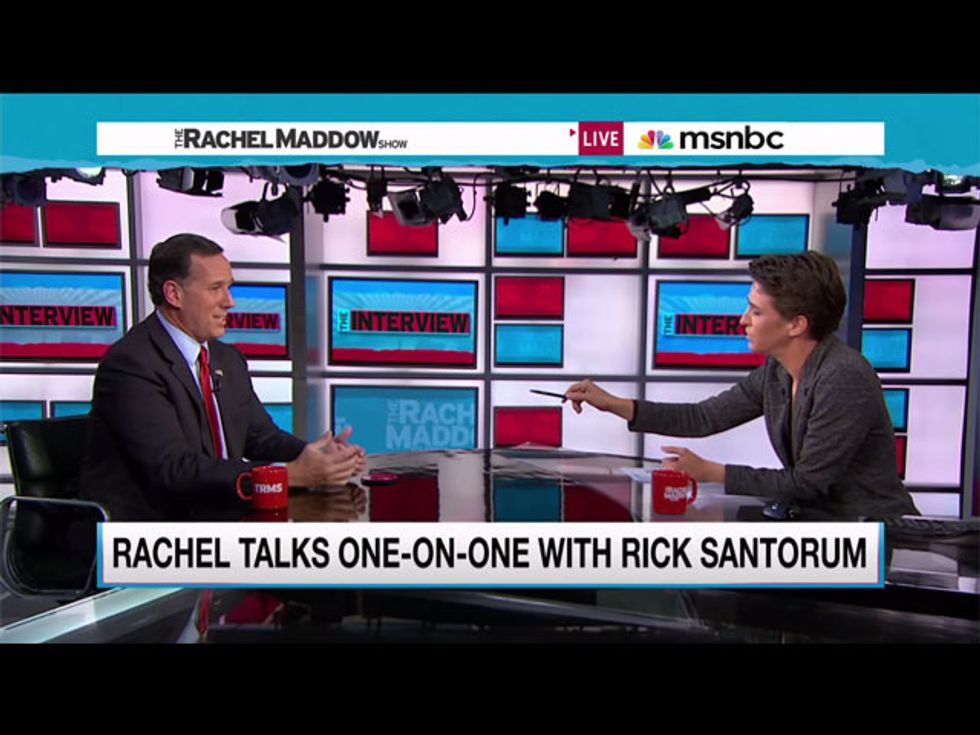 Now here's something you don't see every day: The liberal MSNBC host Rachel Maddow sat down for a talk with one of the most right-wing underdog presidential candidates out there, Rick Santorum, who's got some ideas about challenging the Supreme Court's recent decision for marriage equality.
Watch the heated debate on gay rights between Maddow and Santorum. It must've been a fun time for Santorum — because with his poll numbers, he's not likely to get invited to that many debates.
Video viaThe Rachel Maddow Show/MSNBC.
Get More to Endorse Delivered to Your Inbox
[sailthru_widget fields="email,ZipCode" sailthru_list="Endorse This Sign Up"]