Endorse This: Maine Gov Doubles Down On 'White Women' Remark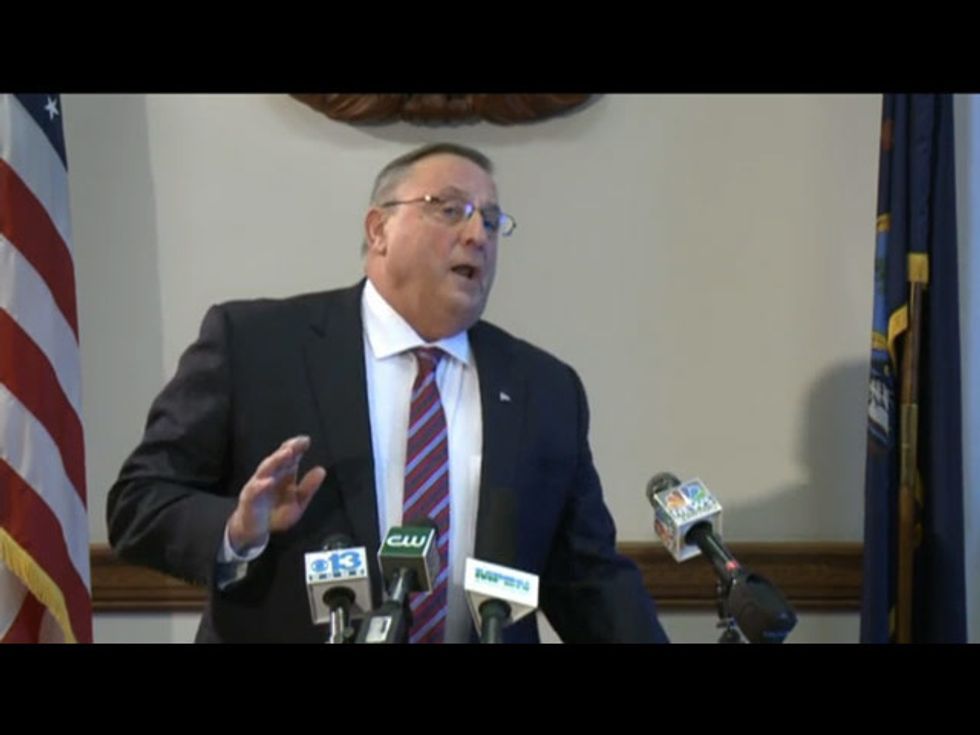 Maine governor Paul LePage (R) spoke to the press Friday morning, to clarify his racist comment this week that drug dealers with names like "D-Money, Smoothie, and Shifty" were coming to Maine from out of state — and that "they impregnate a young, white girl before they leave."
But in his statement this morning, the Tea Party darling somehow managed to make things even worse.
For a moment, it seemed like LePage was about to show some contrition: "That whole time, I made one slip-up, I made one word of slip-up — I might've made many slip-ups. I was going impromptu, and my brain didn't catch up to my mouth."
But then, he kept on talking: "Instead of saying 'Maine women,' I said 'white women.' And I'm not going to apologize to the Maine women for that — because if you go to Maine, you will see that we are essentially 95 percent white."
Well, thank you for explaining.
Video via NBC News.
Get More to Endorse Delivered to Your Inbox
[sailthru_widget fields="email,ZipCode" sailthru_list="Endorse This Sign Up"]