Endorse This: 'Me Always Hungry'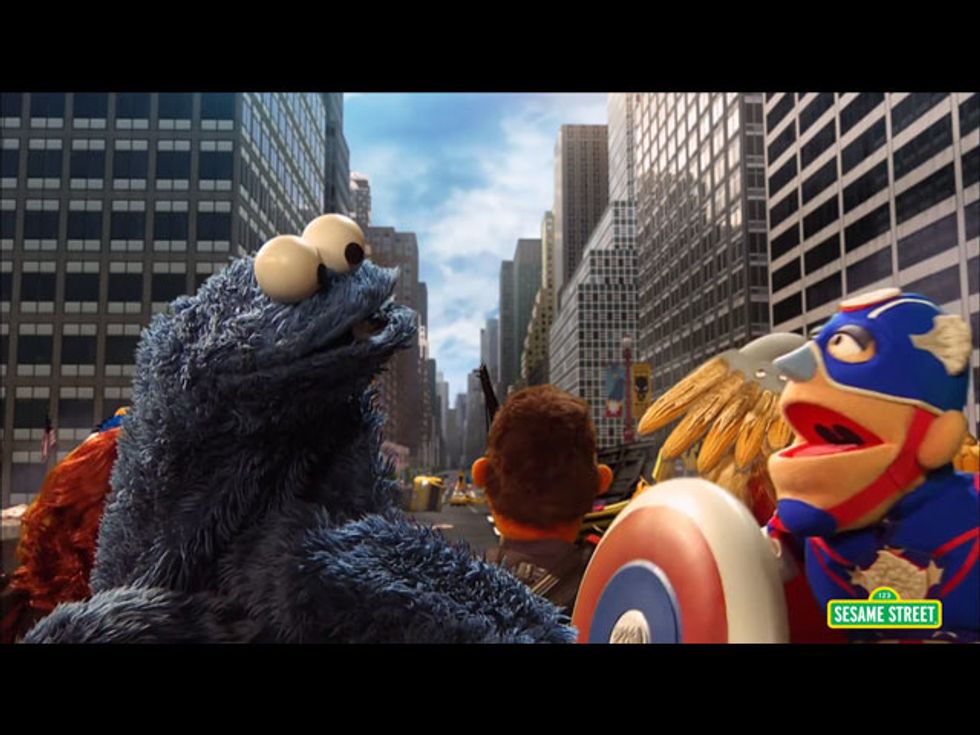 This weekend will see the release of Avengers: Age of Ultron, which is expected to be one of the biggest movies of the year. But the wonderful people at Sesame Street are beating it to the punch — with some nice lessons about nutrition, too.
Click above to watch the infamous Cookie Monster team up with perhaps his most unlikely allies. Then share this video!
Video viaSesame Street.
Get More to Endorse Delivered to Your Inbox
[sailthru_widget fields="email,ZipCode" sailthru_list="Endorse This Sign Up"]