Endorse This: Michelle Obama, Big Bird, And One Crazy Game Show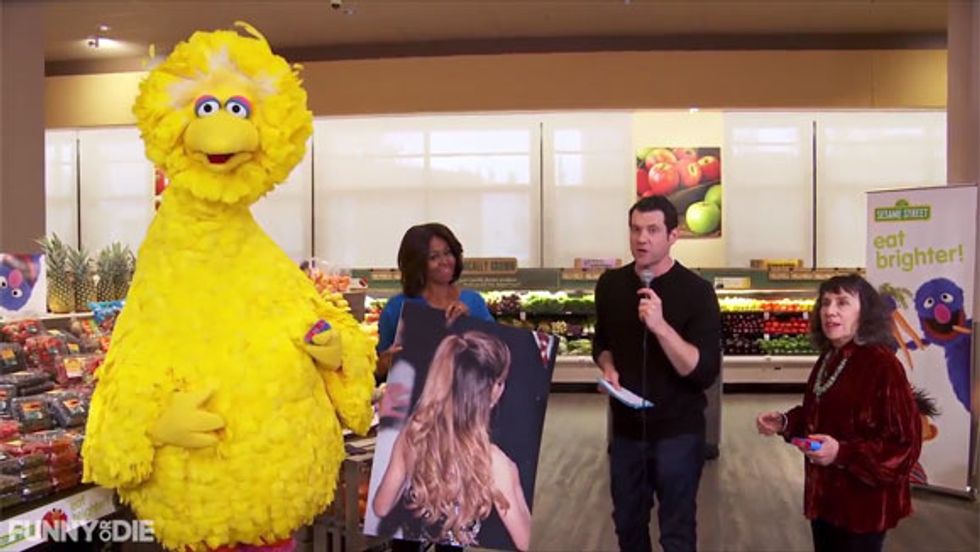 Michelle Obama will do just about anything to promote healthy eating. In her latest caper, the First Lady appeared with comedian Billy Eichner for his "Billy on the Street" gonzo game show, alongside another very special celebrity contestant: Big Bird.
Click above to watch Michelle seek to lift up Americans' eating habits — and maintain her own sanity — then share this video!
Video viaFunny or Die.
Get More to Endorse Delivered to Your Inbox
[sailthru_widget fields="email,ZipCode" sailthru_list="Endorse This Sign Up"]