Endorse This: More Skeletons In The GOP Closets?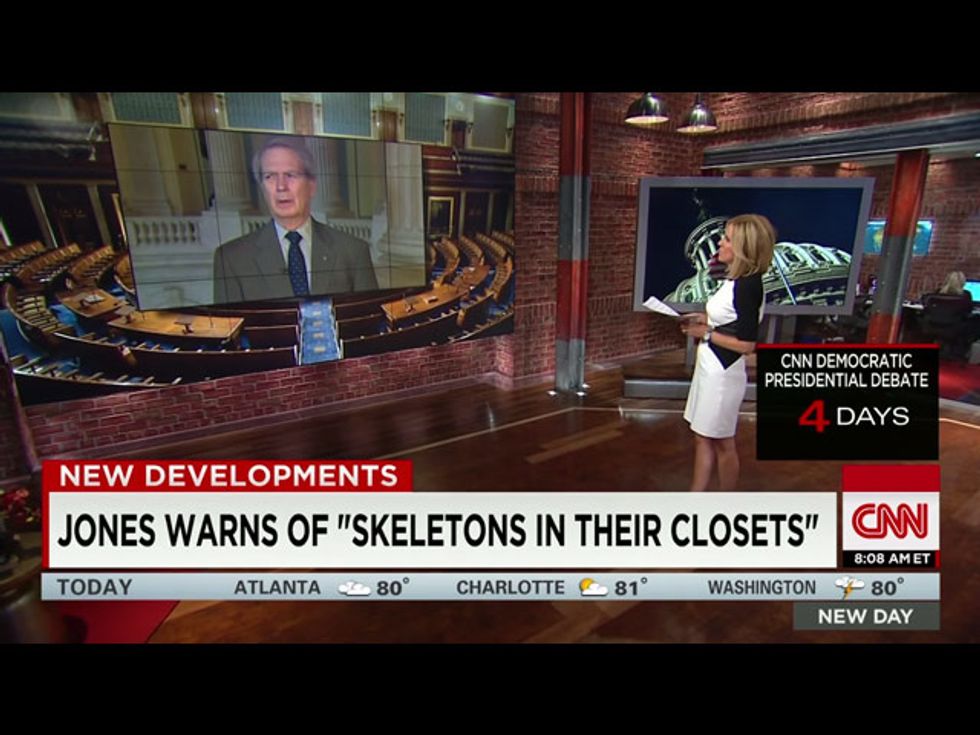 As if House Republicans didn't have enough to worry about right now, Congressman Walter Jones (R-NC) is circulating a letter with this simple demand: If you want to be speaker, promise everyone that you don't have any "misdeeds" in your personal life.
So is this a case of a House member with genuine concerns about seeing yet another shoe drop? (Jones did serve through the reigns of Newt Gingrich, Bob Livingston, and Denny Hastert, after all.) Or is it yet another underhanded plot to undermine the GOP leadership by spreading nasty rumors?
Watch the video, and decide for yourself.
Video viaCNN/New Day.
Get More to Endorse Delivered to Your Inbox
[sailthru_widget fields="email,ZipCode" sailthru_list="Endorse This Sign Up"]