Endorse This: No Straight Answers On Anti-Gay Bills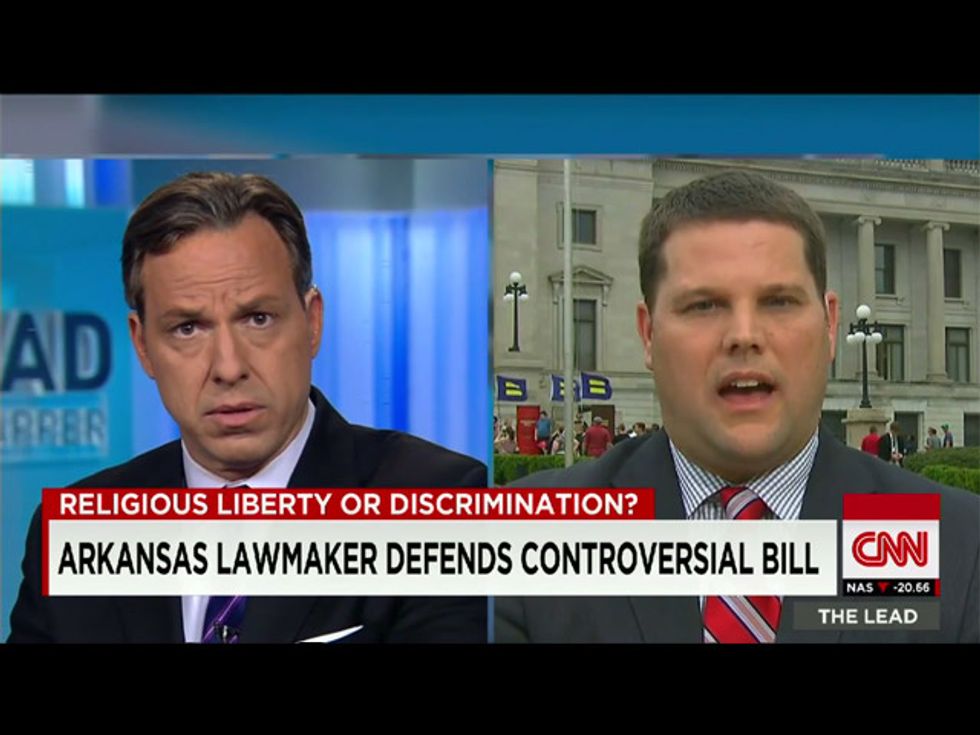 With the latest controversy over a "Religious Freedom" bill being proposed in Arkansas, the lead sponsor still seems to have trouble with the basic question here: Would the legislation authorize a florist or baker to refuse to serve a gay couple's wedding?
Watch as Jake Tapper grilled Republican state Representative Bart Hester — whose answers were something along the lines of no, yes, no, yes, maybe, and yes — then share this video!
Video via CNNn.
Get More to Endorse Delivered to Your Inbox
[sailthru_widget fields="email,ZipCode" sailthru_list="Endorse This Sign Up"]