Endorse This: Nope, Mitch McConnell Still Can't Repeal Obamacare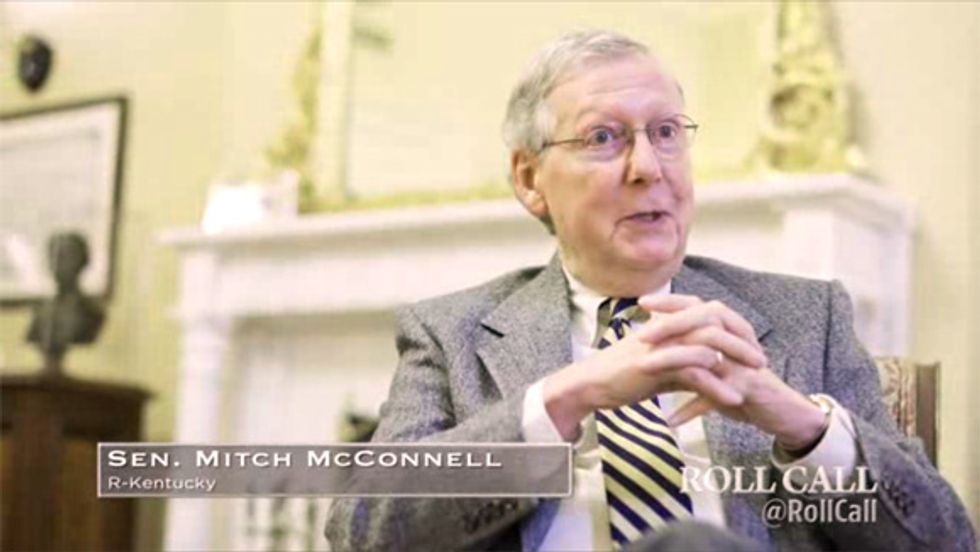 Mitch McConnell is laying out a bold agenda for the incoming Republican majority in the Senate — sort of. Yes, they will work hard to repeal the dreaded Obamacare — but no, really, they won't be able to actually get rid of it.
Click above to hear McConnell straddle the issue with skill — then share this video!
Video viaRoll Call.
Get More to Endorse Delivered to Your Inbox
[sailthru_widget fields="email,ZipCode" sailthru_list="Endorse This Sign Up"]