Endorse This: Pardon A Turkey For Iran-Contra?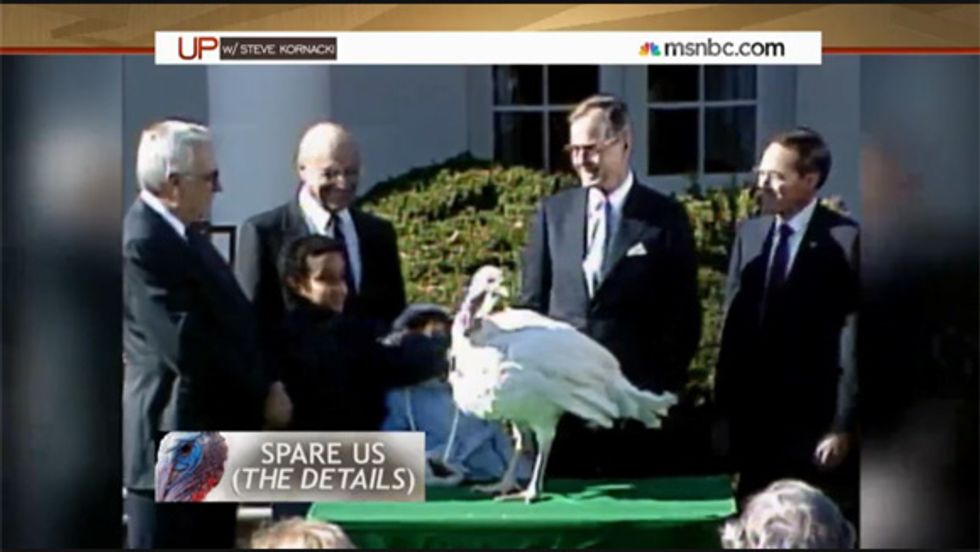 The presidential pardon of a Thanksgiving turkey might just be the strangest ceremony that Americans have. But what was it really basted (er, based) on?
Click above to watch a special TV segment from last year, on the true history —and the dark side — of this silly tradition. Then share this video!
Video via Up w/Steve Kornacki/MSNBC.
Get More to Endorse Delivered to Your Inbox
[sailthru_widget fields="email,ZipCode" sailthru_list="Endorse This Sign Up"]