Endorse This: Race To The Bottom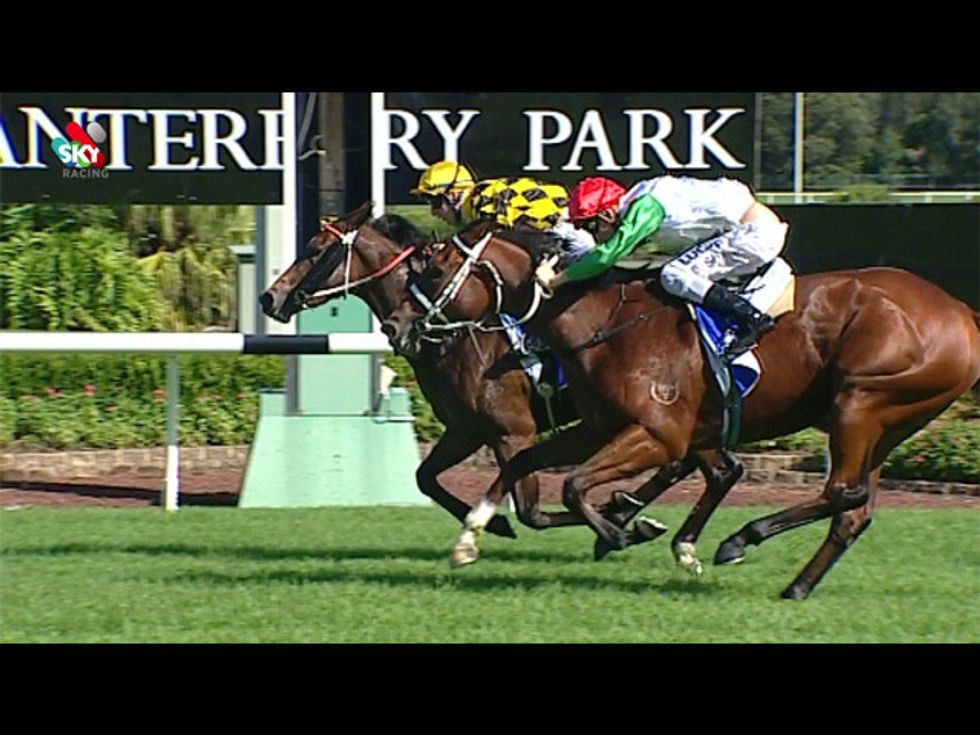 The typically dignified world of horse racing just saw an entertaining blooper — coming straight from Down Under — as this jockey very nearly managed to win from behind, and clearly gained a lot of career exposure. Best of all, the announcers remained entirely serious, and weren't even the least bit cheeky.
Click above to watch this determined pair come in a proud second — appropriately finishing ahead of the third-place horse, "Modesty." Then share this video!
Video via Sky Racing.
Get More to Endorse Delivered to Your Inbox
[sailthru_widget fields="email,ZipCode" sailthru_list="Endorse This Sign Up"]